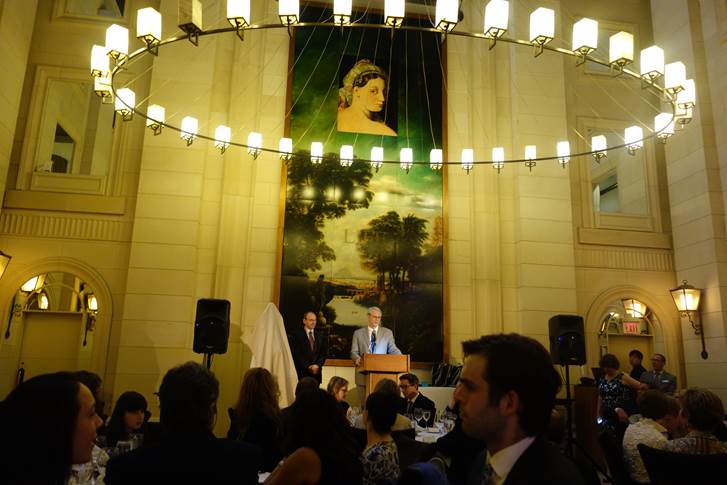 The Department of Surgery held the 40th annual Gallie Day on May 9th, 2014 representing the highlight of the academic year in terms of showcasing the depth and breadth of talent that exists at the University of Toronto.
It was a great opportunity to have one of our own as this year's Gordon Murray Lecturer. Dr. Geoffrey C. Gurtner is a Plastic and Reconstructive Surgeon and Professor and Associate Chairman of Surgery, Stanford University School of Medicine, California and he gave a fascinating lecture entitled "The art of the practical: Translating scientific discovery into the real world". This was a great tie-in to the symposium on Commercialization and Research organized by Dr. Michael Fehlings.
I am delighted to announce that the Division of Plastic and Reconstructive Surgery had a great showing at this year's event. Congratulations to Dr. Greg Borschel (Associate Professor, Hospital for Sick Children) who was awarded the George Armstrong Peters Prize for 2014. This is awarded to a young investigator who has shown outstanding productivity during his/her initial period as an independent investigator as evidenced by research publications in peer reviewed journals, grants held, and students trained and represents the highest level of recognition that can be bestowed by the Department of Surgery on a young surgeon.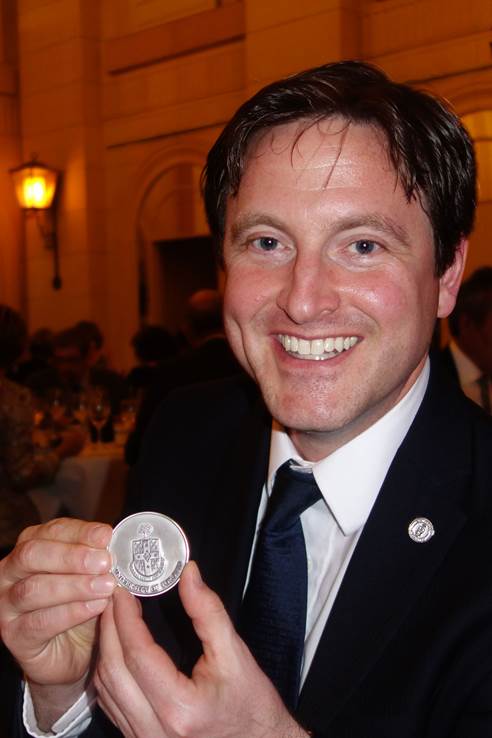 George Armstrong Peters was born in Wellington County, in 1859 and despite the death of his parents when he was 13, using teaching as a way of support, he put himself through medical school and graduated as the Gold Medalist in 1886. He studied in England before taking a staff position at the Toronto Hospital and the Victoria Hospital for Sick Children. He died in 1907 at age 48 "in the saddle" so to speak, operating on the day he succumbed to cardiac disease. His name lives on in this award, established in 1912 with previous winners have included names like Banting, Kergin, Bigelow, Tator… all people who have contributed in significant ways to the field. What is interesting is that over the past 20 years, only 2 former winners have left the University of Toronto – the remainder have stayed here to move on to great success.
After arriving at SickKids in 2009, Greg has put together a phenomenal research team focused upon the study of peripheral nerve injury and regeneration. He has secured over $4.2M of peer reviewed funding since 2002, has published a minimum of 5 peer reviewed publications per year for the past 10 years, mentored over 20 students and residents since 2009 and also written one of the bibles for resident training, the Michigan Manual of Plastic Surgery. He has garnered national and international recognition for innovative research into peripheral nerve pathophysiology and secured patents for tissue engineering initiatives such as artificial nerve conduits. He is also a gifted microsurgeon and has developed expertise in post-oncologic limb salvage and liver transplantation and developed innovative techniques in corneal re-innervation.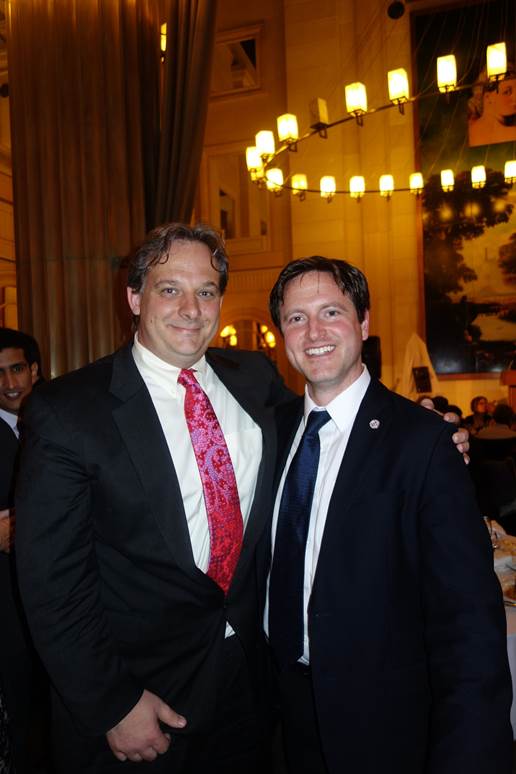 This is the second year in a row that this award has been given to a member of the division of Plastic and Reconstructive Surgery with Dr. Marc Jeschke taking the honor last year.
Congratulations to Dr. Jennica Platt, recent graduate of the Surgeon-Scientist Training Program who was awarded 2nd Prize in the Gallie-Bateman Research Competition for her work "Pre-consultation educational group intervention to improve shared decision-making for post-mastectomy breast reconstruction: A pilot randomized controlled trial" (Supervisor: Dr. Toni Zhong, UHN).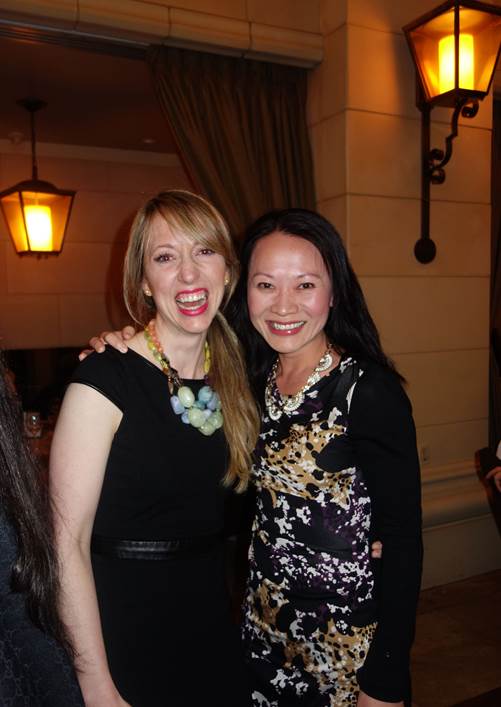 Our division was also well represented in the research competition by another soon-to-be graduate of the SSP, Dr. Mike Hendry who gave a presentation "The ErbB2 receptor pathway regulates regeneration following acute and chronic repair of nerve injuries" (Supervisor: Dr. Greg Borschel).
Cho Pang PhD, Senior Scientist, The Hospital for Sick Children was recognized for a lifetime of achievement and dedication to the Department of Surgery. Cho has been an active member of the Research Institute for 32 years and sat on the Department of Surgery Research Committee for 24 years. He has mentored dozens of surgeon-scientists during his time in the Division of Plastic and Reconstructive Surgery including 3 chairs and has been recognized by the American Society of Plastic Surgeons for his achievements.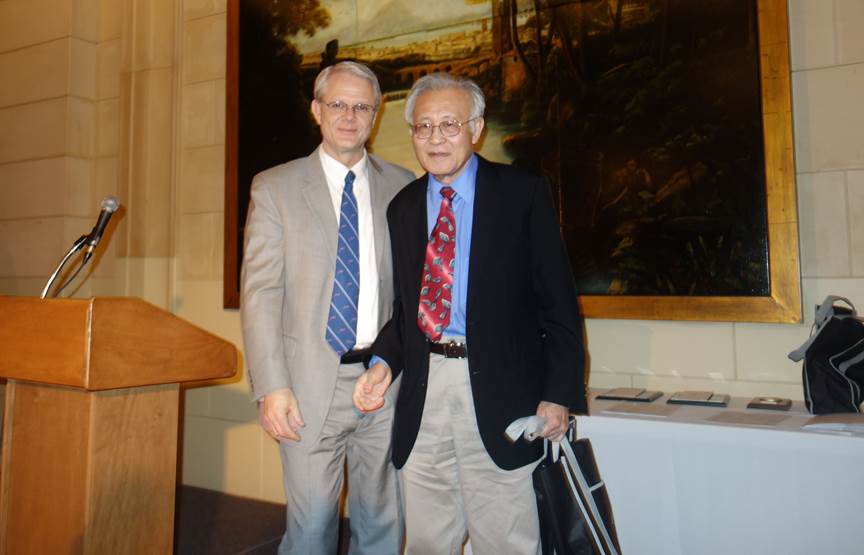 Finally, we had a ton of posters at the McMurrich Competition (thanks to the Jeschke lab!). Great work and congratulations to all the authors.
1. AUGMENTED HEPATIC ER-STRESS FOLLOWING THERMAL INJURY IS ASSOCIATED WITH INCREASED MORBIDITY AND MORTALITY Abdikarim Abdullahi, Elena Bogdanovic, Li Diao, Saeid Amini-Nik, Marc G. Jeschke
2. DELAYED SKIN HEALING IN AGED MICE IS DUE TO DEFICIENT RECRUITMENT OF PROGENITOR CELLS INTO THE WOUND BED Saeid Amini-Nik, Abdikarim Abdullahi, Nancy Yu, Cassandra Belo, Marc G. Jeschke
3. ENRICHMENT OF INFLAMMASOME COMPONENT CONTRIBUTES TO HIGH RECURRENCE RATE OF KELOIDS. A TARGETABLE PATHWAY IN MANAGEMENT OF KELOIDS Cassandra Belo, Aria Shakeri, Marc. G. Jeschke, Saeid Amini-Nik
4. INTEGRATION OF INJURY-SITE INFLAMMASOME ACTIVATION WITH SYSTEMIC CYTOKINE PRODUCTION MAY SERVE AS A CLINICAL INDEX TO PREDICT SEPSIS IN BURNED PATIENTS Peter Chen, Mile Stanojcic, Marc G. Jeschke
5. MITOCHONDRIA: MANIPULATABLE ORGANELLE RESPONSIBLE FOR LONG TERM METABOLIC MALFUNCTION IN PATIENTS WITH MAJOR BURN INJURY Li Diao, Elena Bogdanovic, Abdikarim Abdullahi, Saeid Amini-Nik, Marc Jeschke
6. CLASSIFICATION OF DEFORMATIONAL PLAGIOCEPHALY: A CLINICIAN'S TOOL Kathryn Isaac, Christopher R. Forrest
7. WIDESPREAD METABOLIC DYSFUNCTION FOLLOWING SEVERE BURN INJURY Nicole Kraus, Elena Bogdanovic, Marc G. Jeschke
8. BREAST RECONSTRUCTION IS NOT ASSOCIATED WITH REDUCED OVERALL OR BREAST CANCER SPECIFIC SURVIVAL Jennica Platt (SSTP), Nancy Baxter, John McLaughlin, John Semple
9. ABERATIONS IN IMMUNE EXPRESSION IN SEPTIC-BURN PATIENTS Mile Stanojcic, Marc G. Jeschke
10. ENHANCEMENT OF NERVE REGENERATION THROUGH NEURAL ALLOGRAFTS WITH CONTROLLED RELEASE OF NEUROTROPHIC FACTORS Kasra Tajdaran, Matthew D. Wood, Tessa Gordon, Gregory H. Borschel
11. SIDE-TO-SIDE BRIDGES COUPLED WITH LOCAL DELIVERY OF GLIAL-CELL LINE DERIVED NEUROTROPHIC FACTOR (GDNF) FOR THE IMPROVEMENT OF PERIPHERAL NERVE REGENERATION M. Cecilia Alvarez Veronesi, Cameron Chang, Michael Willand, Christine Lafontaine, Matthew Wood, Gregory H. Borschel, Tessa Gordon
12. CATECHOLAMINE INDUCE ENDOPLASMIC RETICULUM STRESS VIA ALPHA RECEPTORS Vivian Wang, Elena Bogdanovic, Cassandra Belo, Saeid Amini-Nik, Marc G. Jeschke
13. REPLACING AMBULATORY SURGICAL FOLLOW-UP VISITS WITH SMARTPHONE HOME MONITORING: MODELING COST-EFFECTIVE SCENARIOS  Kathleen Armstrong (SSTP), Peter Coyte, John Semple
Thank-you to all the supervisors for the mentoring that you do. It is this type of endeavor that sets us apart and generates such a high standard for others to follow. Thanks and congratulations to all our residents and trainees for the hard work that goes into creating such a high caliber of research. Finally, thank-you also to those who came to the Gallie Dinner at the Windsor Arms and those who purchased tables (Stefan Hofer and John Semple). See you all next year at the 41st Gallie Day event!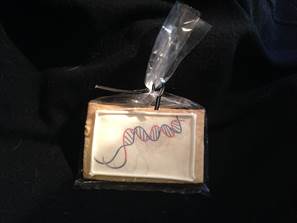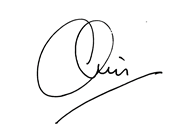 Christopher R. Forrest, MD, MSc, FRCSC, FACS
Chief, Plastic & Reconstructive Surgery, The Hospital for Sick Children
Medical Director, HSC Centre for Craniofacial Care and Research
Chair and Professor, Division of Plastic & Reconstructive Surgery
Department of Surgery, Faculty of Medicine
University of Toronto