Wow, Spring is finally here and there is so much going on in the division to share.
Check out the feature article in Saturday's Toronto Star entitled "Need a hand?" that spotlights the Toronto Western Hand and Upper Extremity Unit with Dr. Steve McCabe in his mission to develop and perform Canada's first upper limb transplant. Dr. Ron Zuker and the pediatric program are also featured.
http://www.thestar.com/life/health_wellness/2014/05/23/toronto_doctors_set_to_perform_canadas_first_hand_transplant.html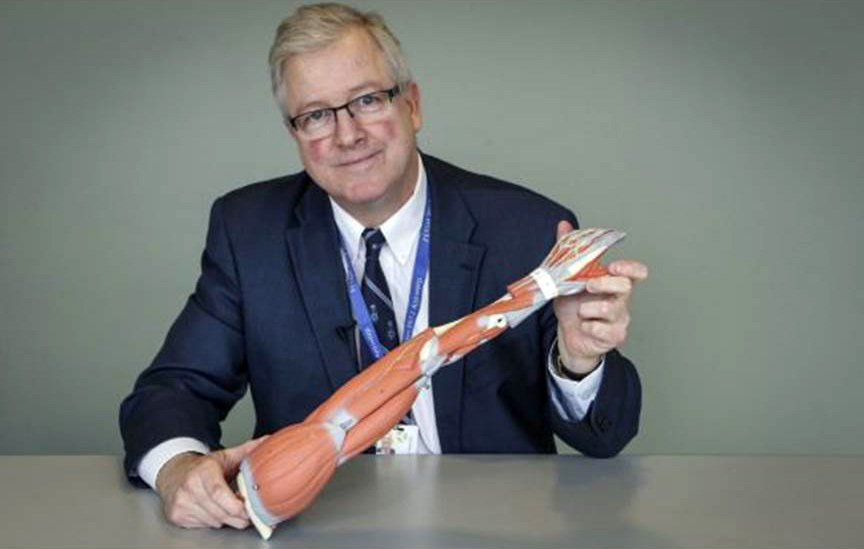 Congratulations to Dr. Ron Levine, MD, FRCSC, Director, Postgraduate Education, Department of Surgery who was recently awarded the Sustained Excellence in Community-Based Teaching Award at the Education Achievement Celebration Awards from the Faculty of Medicine a couple of weeks ago. This important award is based on sustained and exemplary teaching skills, demonstrated ability to stimulate learners to think critically, analytically and independently and commitment to the enhancement of the learner experience.
Hey everyone, I have to share this with you…discovered it serendipitously. It is a TEDx talk by former Toronto alumnus, Dr. Susan MacKinnon. A great, honest, passionate and inspirational talk and made me feel incredibly fortunate that she was my teacher once.
For those of you with an interest in rhinoplasty, you will be aware of the Dallas Rhinoplasty Symposium that was first held in 1984. I was delighted to be asked to be a reviewer of the Third Edition Dallas Rhinoplasty: Nasal Surgery by the Masters edited by Rod Rohrich, William P. Adams and Jamil Ahmad. In the spirit of unbiased impartiality, I will not give my review away but just wanted to take the opportunity to congratulate Jamil on a fantastic effort and a great book…(oops, I kind of gave it away, didn't I).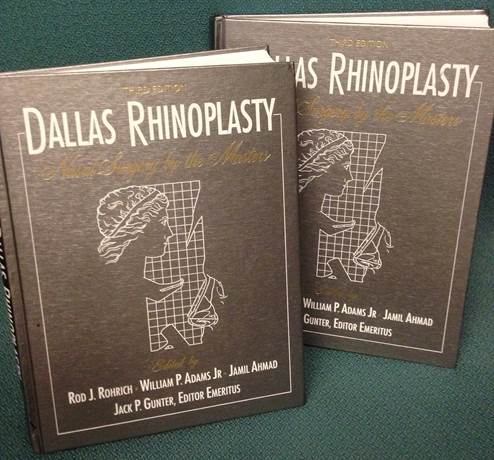 Congratulations to Surgeon Scientist Trainee Dr. J. Michael Hendry who successfully defended his MSc thesis "The ERBB2 receptor pathway regulates regeneration following the acute and chronic repair of nerve injuries" under the supervision of Dr. Greg Borschel with senior scientist, Dr. Tessa Gordon as co-supervisor. This work was performed over the past 2 years in Dr. Borschel's lab at the Hospital for Sick Children and represents innovative and unique insights into the pathophysiology of peripheral nerve injury.
Great news from John Semple and SSP Katie Armstrong who were successful in receiving funding for their CIHR application, entitled "Replacing ambulatory clinic follow-up with remote home monitoring using smartphones in breast reconstruction patients: Is it cost-effective?", submitted to the Catalyst Grant: e-Health Innovations: Supporting More Efficient Population and Individualized Healthcare program. This proposal was ranked 9th out of 12 approved from the 88 grants submitted to the e-Health Innovations Panel. Congratulations to Drs. Semple and Armstrong and co-investigators Sacha Bhatia MD (Dept of Medicine) and Peter Coyte PhD (HPME).
Also hot out of the Borschel lab, congratulations to SSP Dr. Joseph Catapano who was awarded first prize at the Hospital for Sick Children 2014  Peri-Operative Research Symposium this year in the Basic Science category for his work entitled "Enhancement of nerve regeneration following neonatal nerve injury."
The 46th Annual Meeting of the American Burn Association was held in Boston this past March and I am proud of the participation in this key meeting by members of the Ross Tilley Burn Centre and the Hospital for Sick Children burn teams. In addition to Dr. Rob Cartotto's presence as the head of the Scientific Research Committee, there were multiple program presentations by members of both teams as well as numerous poster presentations. The 2014 ABA Shriners Hospitals for Children Best Pediatric Burn Paper Award went to Dr. Toby Everett and co-authors Parker K, Fish J, Pehora C, Budd D, Kelly C, Crawford M, Hayes J from SickKids for their paper "The construction and implementation of a novel postburn pruritus scale for infants and children aged five years or less".
Podium Presentations
Z. Li, K. Chung, R. Cartotto . Application of the New Berlin ARDS Definition to Burn Patients.
K Chung, K Maniatis, R. Cartotto. Compensating With a "Correction Factor" to improve Delivery of Prescribed Enteral Nutrition in Burn Patients.
S Rehou, J Banfield, M Gomez, D Redelmeier, M Jeschke. Healthcare Costs of Burn Patients from Homes Without Fire Sprinklers.
Monica Yu , Karen Cross , Joel Fish; Crib Mattress Infection Risk Assessment
Posters
R Austin, M Jeschke, S Shahrokhi, S Bolourani. Peripherally Inserted Central Venous Catheters in the Burn Unit: Are they as Safe as we Think?
R Austin, S Shahrokhi, N Merchant, M Jeschke. Can you save both time and money? A comparison of biosynthetic dressings and cadaveric allograft in acute burn management. (* Awarded prize for best poster in category)
F Xiu, M Diao, M Jeschke. Hyperglycemia Differentially Regulates Various Cytokine Production from Macrophages. (* Awarded prize for best poster in category).
Invited Presentations
Cartotto R . "Wound and Scar Complications" . Educational Symposium, Tuesday March 25, 2014
Fish J. "Closed Techniques of Wound Coverage for Scald Injury . Postgraduate Course B, Wednesday March 26, 2014
Cartotto R. " Albumin Is Required For Burn Resuscitation" . Pro-Con debate series, Friday March 28, 2014.
Imagine what fun you would have if you could invite 56 of your best friends from North America and Europe as the host of a symposium focusing on a subject that you are both an expert in and passionate about. That is what Dr. Howard Clarke did, with the help from Emily Ho. The Toronto Obstetrical Brachial Plexus Palsy Workshop was held at Gilligan's Island (really the $400M Peter Gilgan Centre for Research and Learning) on May 10th, 2014. This was a unique event with a true interdisciplinary approach to managing issues specific to obstetrical brachial plexus palsy with neurosurgery, orthopedic surgery, plastic surgery, OT and PT participation. The best part of the event was having 16 families attend just like it is the usual Wednesday Brachial Plexus Clinic except that it was held in the Robert B. Salter Auditorium. Congratulations to the Workshop Organizing Committee consisting of Alison Anthony, Dr. Greg Borschel, Dr. Howard Clarke, Jocelyn Copeland, Chris Curtis, Erin Fraser, Emily Ho, Dr. Sevan Hopyan, Karen Klar and Heather Sellars.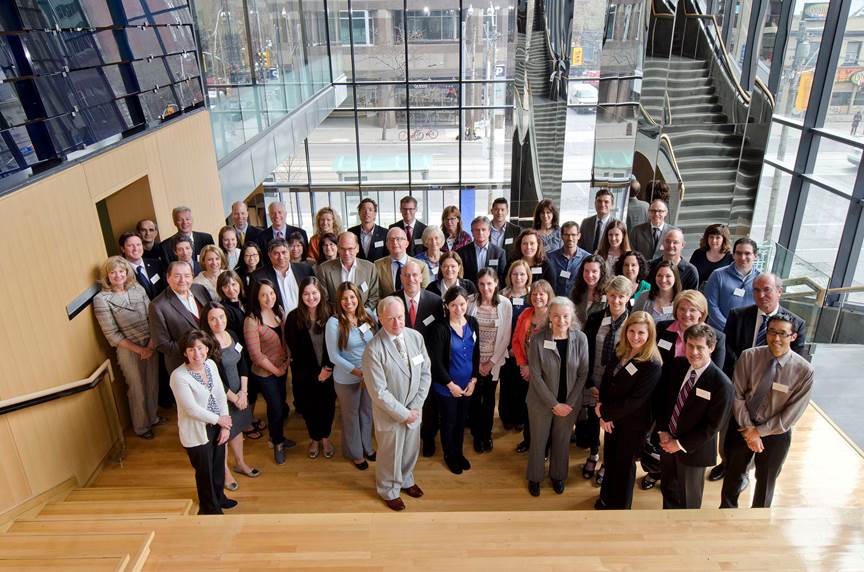 As always, please send me your news and I will be delighted to share it around. Enjoy the sun (finally!)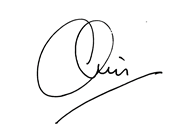 Christopher R. Forrest, MD, MSc, FRCSC, FACS
Chief, Plastic & Reconstructive Surgery, The Hospital for Sick Children
Medical Director, HSC Centre for Craniofacial Care and Research
Chair and Professor, Division of Plastic & Reconstructive Surgery
Department of Surgery, Faculty of Medicine
University of Toronto