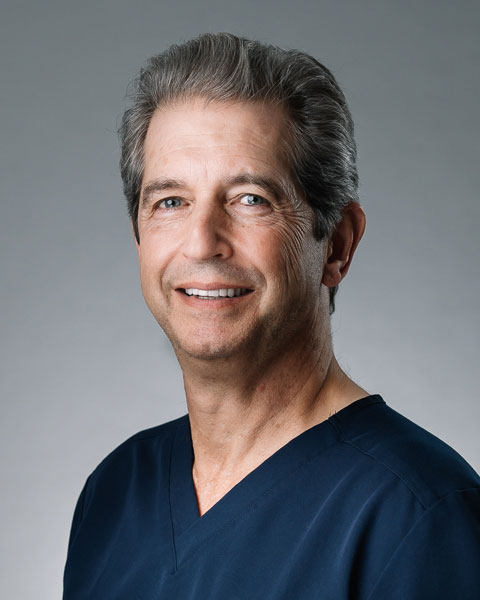 Mitchell H. Brown
MD MEd FRCSC
Professor and Interim Chair, Division of Plastic, Reconstructive & Aesthetic Surgery
Department of Surgery, University of Toronto
We are what we repeatedly do. Excellence, then, is not an act, but a habit.

— Aristotle
Welcome to the Division of Plastic, Reconstructive & Aesthetic Surgery at the University of Toronto.
The term "plastic" refers to the ability to reshape, sculpt or remodel and is derived from the Greek word plastikē. The surgical definition of "plastic" first appeared in 1839 and its name has become synonymous with restoration of human form and function.
Plastic and Reconstructive Surgery has a rich heritage with its earliest references noted in the Edwin Smith Papyrus, a transcription of ancient Egyptian medical practices dating from 3000 to 2500 BC. Evidence of reconstructive nasal surgery being performed in India in 800 BC formed the foundation of our specialty and subsequently, the techniques of moving tissue around the body developed by Italian, Gaspare Tagliacozzi in the mid-1500's were resurrected in the 20th century by pioneer surgeons such as Sir Harold Gilles and Archibald MacIndoe. We go back a long way!
Plastic and Reconstructive Surgery is unique in that has no anatomic boundaries and interacts with all the other surgical sub-specialties. Plastic and Reconstructive Surgeons provide care in the areas of burns, craniofacial surgery, breast, aesthetic surgery, skin cancer, hand and upper extremity, peripheral nerve, post-oncology limb salvage, and have been instrumental in the development of new and innovative areas such as composite vascularized allotransplantation and organ transplantation. It is a highly innovative and creative specialty.
Plastic and Reconstructive Surgery has a long and proud history at the University of Toronto. The division had its origins with the appointment of Dr. W. E. Gallie as Chair for the Department of Surgery in 1929 although Dr. E. Fulton Risdon, considered by many to be the father of Canadian plastic surgery, started practice as the city's first plastic surgeon in 1921. Subsequently, under Gallie's guidance, Dr. Stuart D. Gordon returned to Toronto, having trained with Sir Harold Gilles in England and became the first head of the University of Toronto training program in Plastic and Reconstructive Surgery. A. W. Farmer, A. Ross Tilley, H. Hoyle Campbell and John V. R. Ord were some of the key members of the division in its infancy.
Today, the division has expanded tremendously and has grown into a consolidated group of over 60 surgeons, 3 senior scientists, 28 residents and 22 fellows working at 12 units in 10 teaching hospitals in the greater Toronto area, all under the University of Toronto academic mission. Our division has expertise in the entire breadth and depth of Plastic, Reconstructive & Aesthetic Surgery. Our program and its members are recognized across the globe and we attract a large number of medical observers who travel to visit and see firsthand the innovative techniques developed here. We train the largest number of residents and fellows in the country including tomorrow's generation of surgeon-scientists.
As the Interim Chair, my goal is to support and foster the growth of our Division of Plastic, Reconstructive & Aesthetic Surgery as the best in the world through the following strategies:
Facilitate skill growth and leadership development at all levels;
Recruit and retain a highly skilled, engaged and diverse workforce;
Advance a healthy and safe organization;
Recognize and reward leaders and exemplars;
Enhance communication effectiveness and accountability;
Lead the division to achieve further excellence in areas of clinical care, research and education;
Generate a work environment for faculty based upon collaboration, innovation and accountability;
Strengthen the specialty;
And of course, provide exemplary, state-of-the-art patient care.
I welcome you to the division website and invite any comments or questions about our program or our specialty.
Mitchell H. Brown
MD, MEd, FRCSC
Professor and Interim Chair, Division of Plastic, Reconstructive & Aesthetic Surgery
mitchell.brown@wchospital.ca