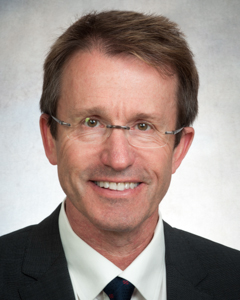 Dr. Christopher R. Forrest
As I was passing a colleague the other Friday and enquired what he was up to for the weekend, he casually replied he was about to hop on a plane to go to the other side of the globe on a mission.
I perfunctorily wished him safe travels and my mind wondered about the place he was headed to, thinking quite superficially "wow, what a great way to see the world" and "lucky you". As I wandered further down the corridor, it struck me that on Monday, he would be working in a strange OR with a team he wasn't familiar with, operating on patients he had not yet met, not to mention suffering an 8 hour jet lag and acclimatization to non-Starbucks coffee. I could relate to this feeling of displacement, having just returned from a mission to Ethiopia. By coincidence, 2 other colleagues were returning from India having completed a 2-week event with Operation Smile. It occurred to me that our division is having a profound effect on different parts of the world in a relatively short period of time. I felt a little embarrassed by my initial thoughts of envy.
George Herbert Leigh Mallory was an English mountain climber and is famously quoted as having replied to the question "Why do you want to climb Mount Everest?" with the retort "Because it's there". Global outreach and international volunteerism is based upon the goodwill of those more fortunate, the vision of philanthropists and the fervent belief that you can make a difference if you go beyond the safe and comfortable confines of your own operating room. A Google search for "medical global outreach" nets 16,600,000 results in 0.3 seconds and "medical volunteerism" gets 56,200,000 in slightly less time. Certainly, there is no shortage of opportunities to help. One could ask a similar question of "Why do you want to participate in global outreach?" and the response would echo Mallory's "Because it is needed".
Plastic and reconstructive surgeons have the unique skill set of being able to manipulate and restore all parts of the body and we are not limited by organ systems. It makes us a perfect fit to be able to help in these situations. We are used to working with all different health care professionals given the interdisciplinary nature of the work that we do.  We are adaptable and flexible and for the most part, we work very well with others. We can transport our surgical skills in a carry-on bag and depart for parts remote and distant.
But I am not telling you anything that you don't already know. However, from my own limited experience, doing this sort of thing isn't easy. And it is exhausting. And it can be frustrating dealing with the complexities of culture, economics and health care delivery in a different part of the world.
But it is immensely rewarding. My own "aha" moment came after we had repaired an incomplete cleft lip in a 46 year old man under local anaesthetic. I took a photo of his repaired lip after he sat up and I showed it to him. The look of surprise and joy of his face when I showed him the picture was indescribable. It is odd but there is something a little more special in helping those who you know wouldn't have the chance to be helped under their current situations.
I often think about what it is like to be on the receiving end of the health care equation and my imagination probably doesn't do justice to what conditions are like in low and middle-income countries. I asked one of the local coordinators I met in Ethiopia what she would do if one of her children got sick. "Leave the country" was her reply. And then I imagined what it must be like being a parent without those sorts of means and hearing about a Smile Train or Operation Smile Mission coming to a town nearby. What sort of anticipation and excitement they must feel with the knowledge that someone from a far away land with expertise to help their child would be visiting and able to change their child's life forever. I try to put myself in the shoes (or lack of shoes) of that parent, making arrangements to have the remaining children looked after, mapping a route that may take days, preparing food for the trip, wondering about where to stay and then how to return home not to mention the stress and fear of submitting your child to surgery. And then imagine that your child gets turned away at the last minute. Heart-breaking to say the least.
But I don't want to dwell on any negative sides of global outreach work. There is amazing potential to do good and often it may come about through a serendipitous event. During my stay in Addis Ababa, I saw a 7 year-old boy with a bilateral cleft lip and unrepaired palate. He was recovering from some form of herpetic lip infection and sadly, his palate repair would have to wait another day. Just before he was about to leave, his father took off his boot to display a severely deformed and untreated club-foot. My heart sank and it seemed downright unfair that he had 2 strikes against him for no good reason. Frustrated by my inability to help, I took a photo of the foot thinking that perhaps I could arrange to bring him to SickKids as a charity Herbie Fund patient and emailed it to Dr. Andrew Howard, one of my orthopedic colleagues. Within 5 minutes, I received a response with the name and email address of one of his former fellows who works at one of the other hospitals on the other side of Addis. Another 5 minutes passed and an email from his former fellow pinged through with an invitation for me to send this young man over to be seen. Wow! Networking and technology at its best!
Getting used to being home took a little adjustment. Reverse culture shock – a little like jamais vu (the opposite of déjà vu – a feeling of unfamiliarity with familiar settings). While I felt immensely grateful for the resources and people I have available to help me do my job, I felt guilty about the things I take for granted when I operate (like electricity). I was embarrassed by the wealth of equipment we have here. I felt a little impatient with people who remarked "Wow, that must have a great experience" when hearing I had been away. I wanted to tell anyone who would listen how lucky we are to have a health care system like the one we do and that we should not take it for granted. Fortunately, after a few days, I adjusted back to my usual self and became immersed in the usual day to day stresses.  I was even able to resist responding in my usual defensive manner to "how was your vacation?"
Mallory was a remarkable adventurer, a visionary and leader who put his faith in his abilities to overcome what at the time was an impossibility. His faith may have let him down as he died on Mount Everest in 1924. His body was found in 1999 and it will never be known whether he achieved the summit. We are much more fortunate. Our vision and faith in being able to overcome what seems to be an insurmountable task of helping the millions in the world less fortunate is buoyed by a huge momentum and infrastructure of camaraderie, goodwill, philanthropy and recognition of the good that will come from these sorts of things.
I am proud of the work our division is doing in developing a profile of global outreach and medical volunteerism and I am delighted to be able to share with you the recent experiences of four of our division members. I hope that you enjoy seeing what impact we have in remote and distant parts of the globe and perhaps become inspired to participate in some small way. Take a step outside your comfort zone, you may actually enjoy it.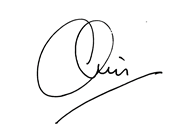 Christopher R. Forrest, MD, MSc, FRCSC, FACS
Chief, Plastic & Reconstructive Surgery, The Hospital for Sick Children
Medical Director, HSC Centre for Craniofacial Care and Research
Chair and Professor, Division of Plastic & Reconstructive Surgery
Department of Surgery, Faculty of Medicine
University of Toronto