This stops with me!
"How you doing?" This is the commonest phrase I have heard at work for the past 12 days… it is being asked with more frequency as I think people look for a positive response, some enlightenment, wise insights or commonality into a shared opinion. What in late February seemed to be a million miles away in a place in China many of us were not familiar with has landed in our back yard in a split second. There is nowhere on the planet that has become immune or unaffected. Even the remote areas I am lucky enough to travel to in Nunavut are closed off from the rest of the world.
I was talking with one of my colleagues at the hospital yesterday – as is the case, the conversation started with "How you doing?" He answered with a shrug as his head cocked to the side with a look of indifference. I told him I was a bit surprised to see him so nonchalant. He went on to tell me about his childhood in Pripyat in the Ukraine and I still was feeling lost as to how to respond. It was only when he said that while growing up something happened close by, which was much more difficult to deal with than what is going on today. He said it was invisible and everywhere and there was nothing you could do about it. The penny dropped when I realized that he grew up 14.5 km northwest of the city of Chernobyl and was living there in 1986 when the nuclear reactor blew. It sent a chill down my spine.
 
I sympathized with him and walked away thinking about what he must have had to deal with, comparing it with the current global meltdown. And what gave me some confidence and hope was that contrary to what he suffered through, that we have some level of control in all this. It dawned on me that if we adhered to the basic principles that everyone seems to be talking about but no-one seems to be really adhering to, then we can actually do something about this.
 
And then the phrase "This stops with me" popped into my head. I realized that it is up to me in terms of how strictly I enforce my own behaviour patterns in all this.
 
I was really excited to have discovered what I thought was a truly original sound-bite but when I googled it, found that the phrase is the crie du coeur of an anti-racism campaign sponsored by the Australian government. Nonetheless, I respectfully hope that they won't mind if I appropriate it for an equally important campaign that I'd like to spread in a way as contagious as what is going on.
 
And so, I think the opportunity for us to recover starts with the individuals developing the mindset that we can control this with strict social distancing and setting an example.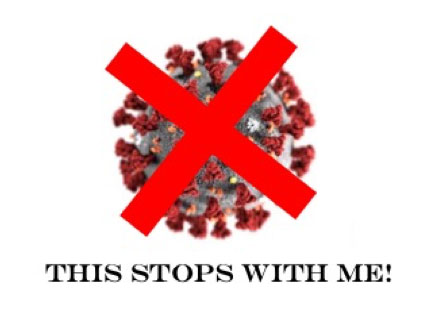 Finally, some basic reminders. Protect yourselves at all times, be patient and kind to yourself and your work-mates, move a little slower and send a positive word to the people around you. We are all in this together. We need to be seen as leaders and exemplars in all this and when this is over, I want to be proud of what we have done as a specialty.
I am keeping this WGO short as I want you to read the latest update from ID doc Bill Rodriguez (which I think is one of best blogs out there) – information is power.
https://covid19-insights.squarespace.com/blog/covid19-insights-7
 
Stay well everyone…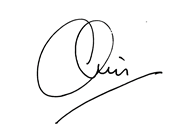 Christopher R. Forrest, MD, MSc, FRCSC, FACS
Chair, Division of Plastic and Reconstructive Surgery
Chief, Division of Plastic and Reconstructive Surgery
Medical Director, HSC Centre for Craniofacial Care and Research
Department of Surgery, Faculty of Medicine
University of Toronto