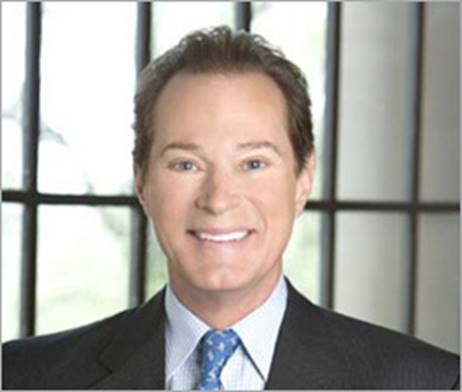 Dr. G. Patrick Maxwell
Nashville, TN
February 23rd and 24th, 2017
Dr. G. Patrick Maxwell is a board-certified Nashville plastic surgeon who is nationally and internationally renowned for his achievements and advances in breast and aesthetic surgery. Hailed as a visionary for his innovations and surgical artistry, Dr. Maxwell strives to provide his plastic and cosmetic surgery patients with superior-quality outcomes that combine the latest surgical advances with personal insight from his years of experience, helping a wide range of patients achieve their goals.
A gifted childhood artist and university student of architecture, Dr. Maxwell realized early on in his career that he wanted to enhance patients' lives by applying his innate creative talents through surgical procedures that provide a highly sophisticated approach to beauty, balance, and overall aesthetic form. He is a graduate of Vanderbilt University and Vanderbilt University School of Medicine, and received extensive surgical training through general and plastic surgery residencies at the renowned Johns Hopkins Hospital in Baltimore, Maryland.
While a resident at Johns Hopkins, Dr. Maxwell was impacted by the emotional and physical consequences of the radical mastectomy procedure, then performed on women with breast cancer. This led him to research and develop operative procedures and devices focusing on the breast area. He was one of the founding pioneers of microsurgery and the field of breast reconstruction, as a patient advocate as well as developing "flap" procedures. He invented the textured tissue expander in 1986; this became the main device/technique used world-wide for breast reconstruction for the last 20 years.
He furthered the aesthetic field as well by working with Allergan in creating breast implants for the last 20 years and, with Allergan, developed the Natrelle™ Collection of silicone-gel breast implants, including the 410 Matrix of "Form Stable," "Gummy Bear"' or "Tear Drop" breast implants.
In 1990, Dr. Maxwell founded the Baptist Hospital Institute for Aesthetic and Reconstructive Surgery in Nashville, Tennessee, which The New York Times called "the first and foremost facility of its kind in the United States," and which W Magazine ranked as one of the world's Top 10 cosmetic surgery practices. In 2008, Dr. Maxwell created MAXWELL AESTHETICS, a state of the art private clinic, housing an aesthetic surgical and rejuvenation center. Here, Dr. Maxwell sees his geographically broad-based patient clientele.
Dr. Maxwell has authored over 100 scientific articles and lectured and performed live surgical demonstrations in over 20 countries around the world. He holds 10 US patents (with 7 more pending) pertaining to medical devices. He has contributed not only to designing the Natrelle™ Collection and the (style 410 Matrix) Tear-Drop or "Gummy Bear" breast implants from Allergan, but founded and chairs The Allergan Academy, the international educational forum, which educates surgeons on the use of these devices, and other aesthetic surgical procedures.
While Dr. Maxwell has been included in virtually every "Best Doctor" and "Best Plastic Surgeon" list compiled in last two decades, perhaps more importantly, he has received most of the major awards in plastic surgery that can bestowed by his plastic surgical peers. He has been awarded the James Barrett Brown Award (by the American Society of Aesthetic Plastic Surgery), The Robert Ivy Award (by the American Society of Plastic Surgery), The Walter Scott Brown Award (3 times, by the American Society of Aesthetic Plastic Surgery), and The Chul Song Award (by the American Society Aesthetic Plastic Surgery).
His most recent awards include the Clinician of the Year Award by the American Association of Plastic Surgeons in 2009, for his "significant clinical achievements, long experience and results of treatment (in aesthetic and reconstructive surgery)." In 2008, he received the U.S. Congressional Recognition of Merit for "his visionary contributions to plastic and reconstructive surgery, service to others, and revolutionary developments impacting survivors of breast cancer." And in 2005, he received the Presidential Award from the American Society of Plastic Surgeons for "excellence as an educator and innovator bringing art and science to a new level for the specialty."
Despite his numerous awards, Dr. Maxwell's primary commitment is to the safety, personal care, and individualized, superior surgical outcomes he strives for in his Nashville cosmetic plastic surgery practice.
For more details on Dr. Maxwell, please view his CV
On Thursday, February 23, 2017, the Visiting Professor will meet with the senior residents only. Friday, February 24, 2017 will mark the Division of Plastic and Reconstructive Surgery Research Symposium, which will be open to all faculty, residents, fellows and alumni. Please mark the dates for these important events on your calendar.
Sincerely,
Gregory Borschel
Research Director
Mitchell Brown
Program Director
Christopher R. Forrest
Chair