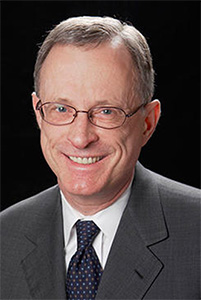 Dr. Gary Burget, MD, FACS
Clinical Associate Professor
Section of Plastic and Reconstructive Surgery
The University of Chicago
February 18th & 19th, 2016
On behalf of the Division of Plastic and Reconstructive Surgery, we are honoured to announce that Dr. Gary Burget will be our Hoyle-Campbell Visiting Professor in 2016.
Due to Dr. Burget's extraordinary clinical achievements and skill, the American Association of Plastic Surgeons (AAPS) chose him as the 2006 Clinician of the Year.  The Clinician of the Year is an individual chosen annually by the President from members of the Association to recognize superlative clinical achievement in Plastic and Reconstructive Surgery. Dr. Burget is also a two-time winner of the AAPS James Barrett-Brown Award.  This prestigious prize is awarded for the single best Plastic and Reconstructive Surgery paper published during the previous calendar year (1990, 2008).   In 1992, Dr. Burget was one of nineteen plastic surgeons to win the Dieffenbach Honorary Relief Award commemorating the 200th Birthday of Johann Friedrich Dieffenbach at the Scientific Symposium and International Commemoration, Charité Hospital in Berlin, Germany. Dr. Burget also served as the President of the Rhinoplasty Society from 2002-2003.
Dr. Burget received his Bachelor of Arts degree in English from Yale University and then entered Yale University Medical School graduating in 1967.  He was a resident in plastic surgery with the renowned surgeon, Dr. D. Ralph Millard at the University of Miami-Jackson Memorial Hospital in Miami, Florida.  Dr. Millard was nominated as one of the ten "Plastic Surgeons of the Millennium." Dr. Millard's expertise and unique approach in cleft lip and palate had a major influence on Dr. Burget which can be seen in his publications as well as his surgical practice.  Dr. Burget was also a Fellow in pediatric plastic surgery at the Children's Memorial Hospital in Chicago, Illinois.
One need look no further than the astonishing aesthetic results Dr. Burget is able to achieve to appreciate his superior skill as both a surgeon and an artist.  His broad experience in both adults and children has earned him a well-deserved reputation as the master of the discipline.  Dr. Burget is board-certified by the American Board of Plastic Surgery and is a Clinical Associate Professor of Surgery at University of Chicago Pritzker School of Medicine and an Attending Surgeon at the Children's Memorial Hospital and St. Joseph Hospital in Chicago.  Currently in private practice, he continues to maintain a busy clinical schedule and to travel extensively worldwide as a lecturer and teacher.
Dr. Burget's new book entitled "Aesthetic Reconstruction of the Child's Nose" is the follow-up to his classic, "Aesthetic Reconstruction of the Nose" (Burget, Menick, Mosby, 1994).
On Thursday, February 18th, 2016, the Visiting Professor will meet with the senior residents only. Friday, February 19th, 2016 will mark the Division of Plastic and Reconstructive Surgery Research Symposium, which will be open to all faculty, residents, fellows and alumni. Please mark the dates for these important events on your calendar.
Sincerely,
Gregory Borschel
Research Director
Mitchell Brown
Program Director
Christopher R. Forrest
Chair