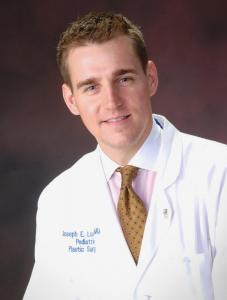 Joseph E. Losee, MD, FACS, FAAP
Professor of Surgery and Pediatrics
Program Director, Plastic Surgery Residency University of Pittsburgh Medical Center
Chief, Division of Pediatric Plastic Surgery
February 17-18th, 2011
On behalf of the Division of Plastic and Reconstructive Surgery, we are honoured and take great pleasure in announcing that Dr. Joseph E. Losee will be our Visiting Professor 2011.
Dr. Joseph E. Losee is a Professor of Surgery and Pediatrics in the Division of Plastic Surgery at the University of Pittsburgh Medical Center.  He has been the Program Director for the Residency Training Program in Plastic Surgery for nearly a decade.  He is the Chief of the Division of Pediatric Plastic Surgery at Children's Hospital of Pittsburgh of UPMC, where he is also the Director of the Interdisciplinary Pittsburgh Cleft-Craniofacial Center.  As well, he is the Program Director for the Pediatric Plastic and Craniofacial Surgery Fellowship.
Dr. Losee serves on the Board of Directors of four national societies in Academic Plastic Surgery, including the American Society of Plastic Surgery and the Association of Academic Chairmen in Plastic Surgery.  He edited, "Comprehensive Cleft Care", the authoritative text on Cleft Surgery, and authored over 70 peer-reviewed articles and 20 book chapters.  His basic science research is focused on bone and suture regulation, as well as skull defects in infants.
Recently, Dr. Losee assembled a team and received University of Pittsburgh IRB approval for Face Transplantation.  A well, he has become the PI of the Hand Transplantation Program at UPMC.
We are honored that Joseph has accepted the invitation to visit Toronto and teach our Residents. Joseph is well regarded for his teaching by the residents in his program. Our residents will no doubt benefit from his wealth of clinical and educational experience.
Sincerely,
Joel Fish
Research Director
Mitchell Brown
Program Director
Dimitri Anastakis
Chair