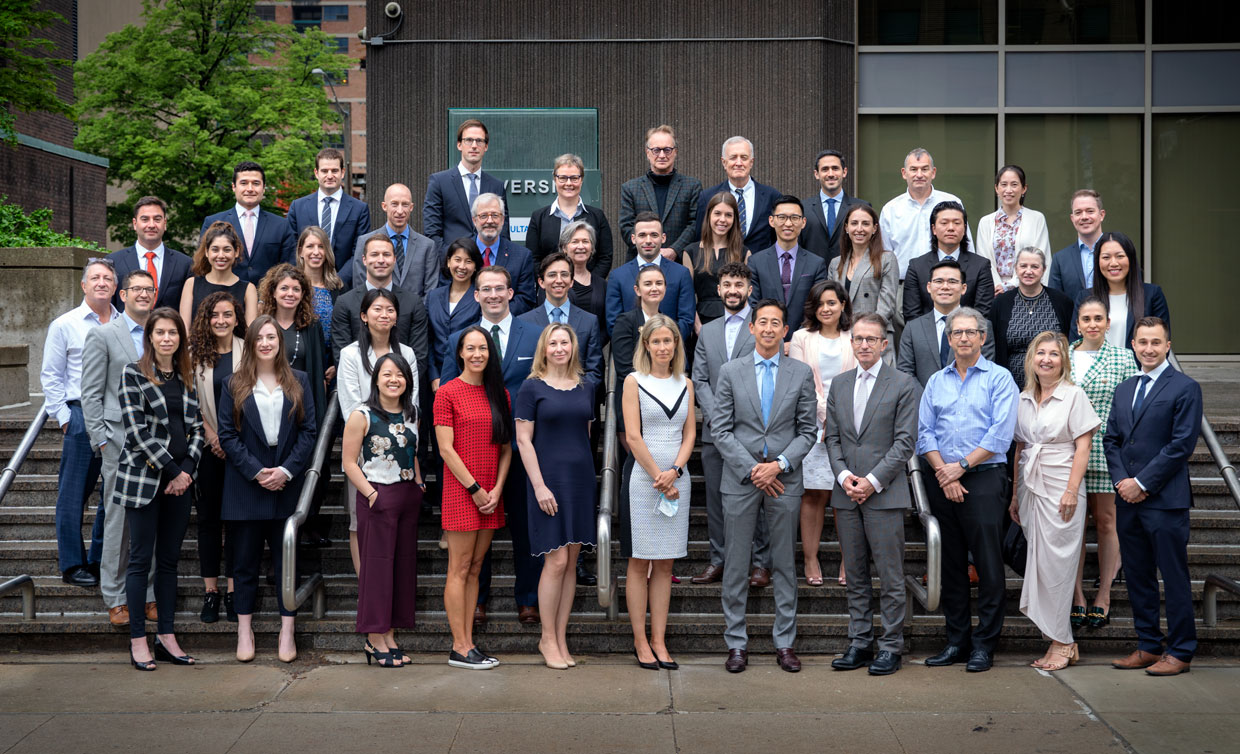 It was such a delight to have the first in-person event in over 2 years and sort of imagine that the pandemic never really happened… ha! The Division of Plastic, Reconstructive and Aesthetic Surgery was delighted to host Dr. James Chang at the first official gathering of the division in person since 2019.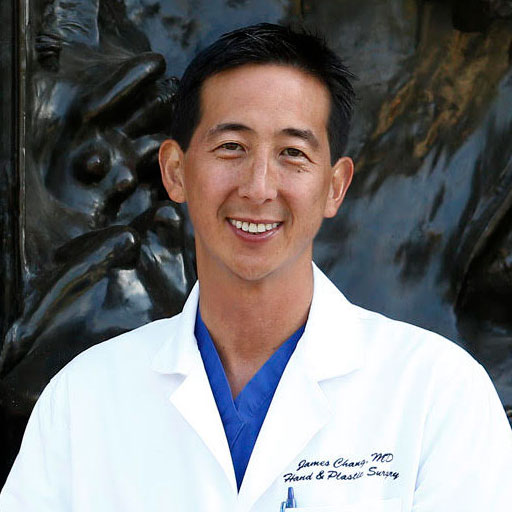 Dr. James Chang is currently the Johnson & Johnson Distinguished Professor and Chief of the Division of Plastic and Reconstructive Surgery at Stanford University. Our research director, Dr. Kristen Davidge had the wisdom to invite Jim to be the Hoyle Campbell Visiting Professor for the 2021 Resident Research Day but Mother Nature had other plans. Instead of doing a virtual event, Kristen insisted that we defer a year and le voila! It was definitely worth the wait! So Jim was the 38th Hoyle Campbell Visiting Professor for this year's Resident Research Day that was held on May 27th, 2022.
Dr. Chang graduated from Stanford University with a Bachelor of Arts and Sciences with joint degrees in Biology and Economics. He spent a year as a lecturer in English at the Beijing University of Science and Technology in Beijing, People's Republic of China. Following this, he graduated from Yale Medical School with Alpha Omega Alpha and Cum Laude honors. From 1991 to 1993, he was a Sarnoff Laboratory Research Fellow at the University of California, San Francisco Medical Center. He then completed a residency in Plastic and Reconstructive Surgery at Stanford University Medical Center. Dr. Chang was a Clinical Instructor in Orthopedic Surgery and the Hand & Microsurgery Fellow at UCLA Medical Center from 1999-2000. He is currently Professor of Plastic Surgery and Orthopedic Surgery at Stanford University Medical Center. Jim is an iconic name in the world of hand and peripheral nerve surgery and has held multiple leadership positions including the President of the American Society for Surgery of the Hand (2017 – 2018), Secretary/Treasurer, American Board of Plastic Surgery (2010 – 2016) and Associate Editor for the Annals of Plastic Surgery and Hand journals. Jim was recently recognized by the American Association of Plastic Surgery as Clinician of the Year at the meeting in San Diego this past spring.
But before Jim showed up for that gig, we took full advantage of his presence and had him do an afternoon session with the residents and then present the first GTA lecture since 2019. After spending a few hours putting our crew on the hot seat with great cases interspersed with push-ups and planks, he gave a wonderful lecture at the GTA Lecture series on Thursday May 26th, 2022. The subject was his passion project examining Rodin's statues and correlating known pathologic conditions of the hand with what Rodin sculpted and using the opportunity to engage and teach pre-med students in a course he coordinates every year. Stanford University has the largest collection of Rodin sculptures outside of France, with over 200 pieces donated by the Iris and B. Gerald Cantor Foundation and includes the Burgers of Calais and a version of the Thinker.
https://cantorfoundation.org/foundation/rodin-and-the-cantor-foundation/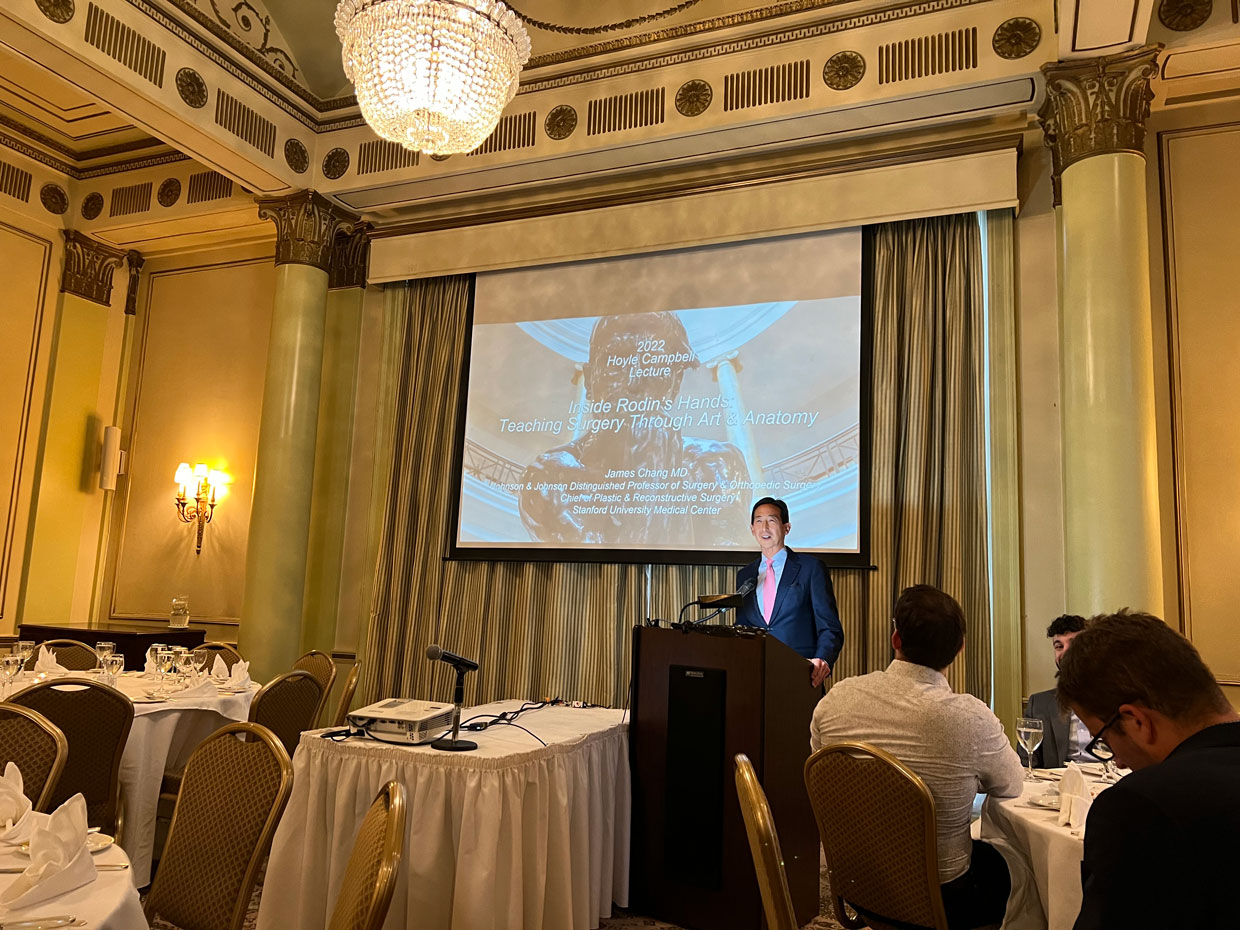 Jim's lecture was entitled "Inside Rodin's Hands: Teaching Surgery Through Art and Anatomy " and it was an amazing journey detailing the history of the Cantor collection of Rodin sculptures and how they were donated to Stanford but also how they inspired him to use them as an educational and investigational opportunity.
For those who missed the lecture, check out this piece from the Wall Street Journal in 2014.
https://www.wsj.com/video/how-stanford-doctors-use-rodin-art-for-diagnosis/7FEC71C8-50F7-428B-BD23-EC728F411CD3.html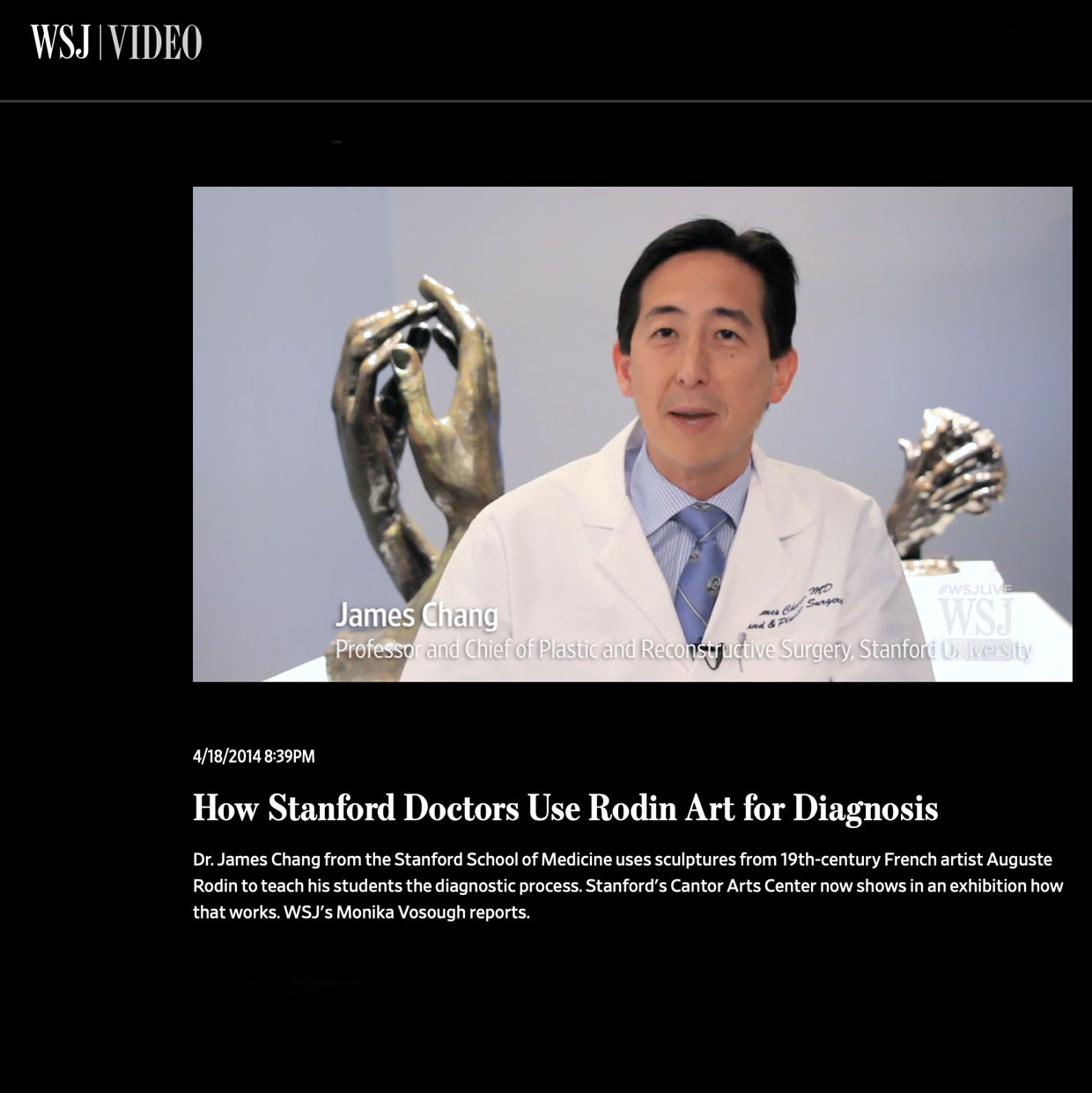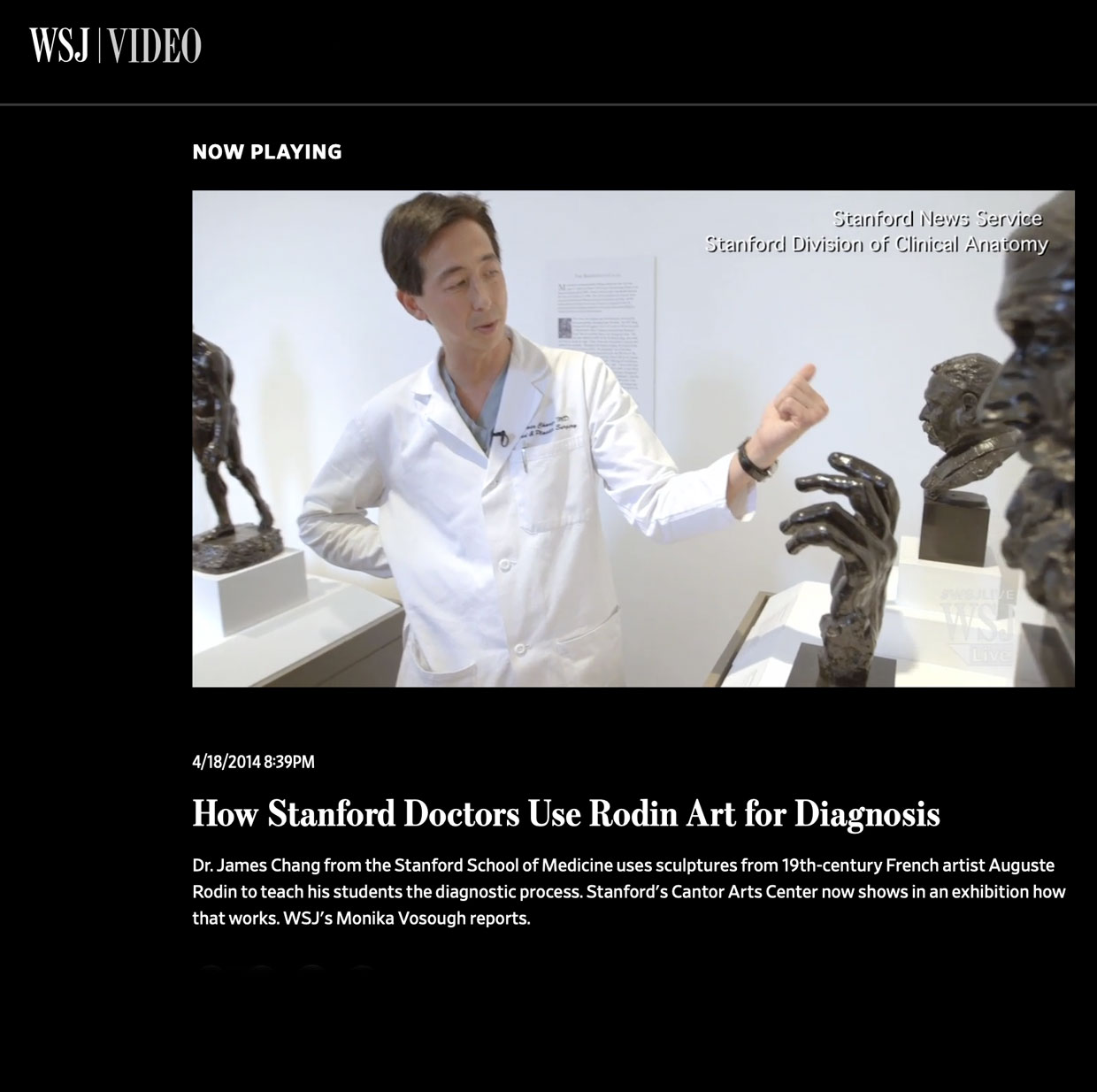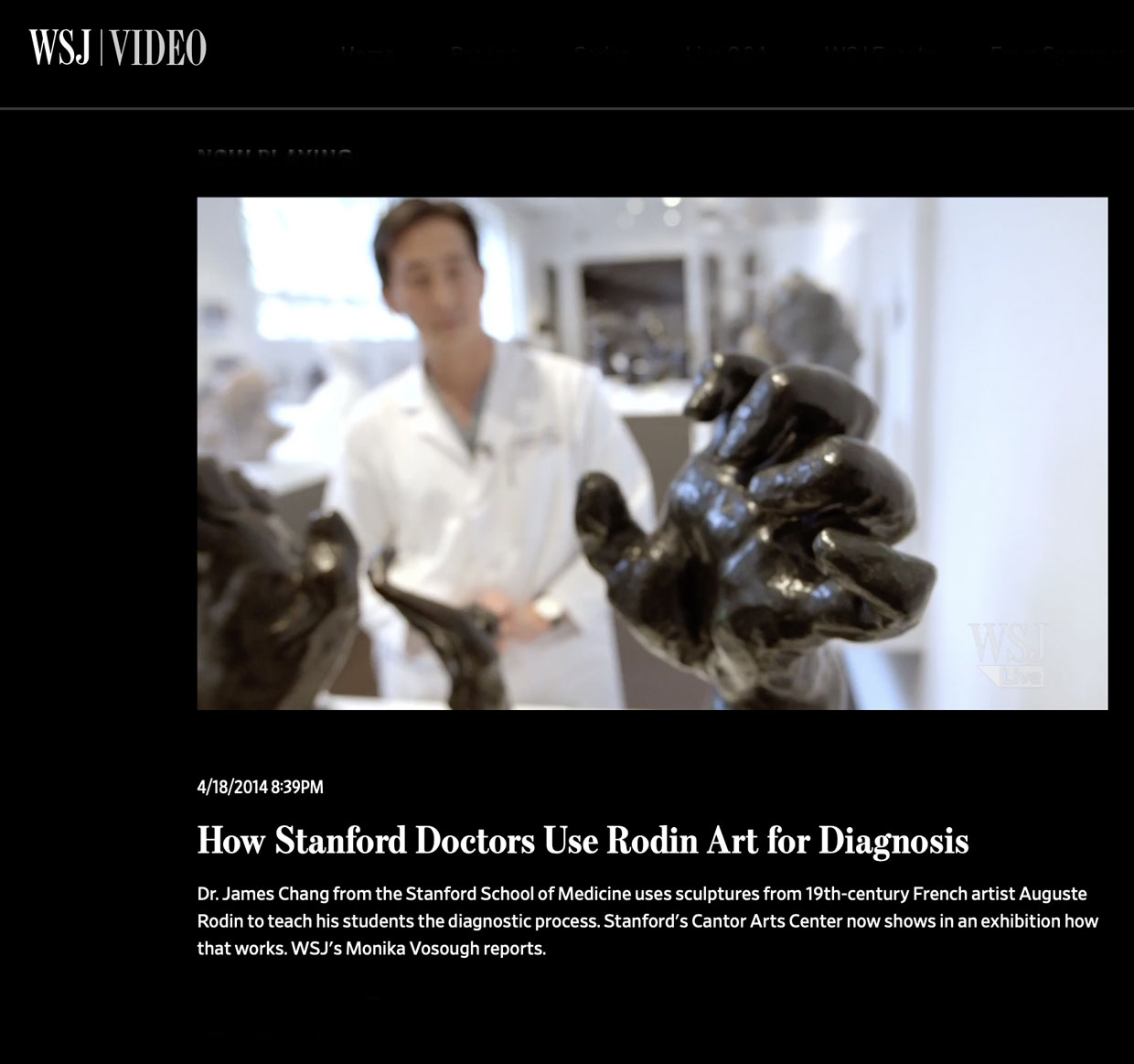 The 38th Hoyle Campbell Visiting Professor Resident Research Day was held on Friday, May 27th, 2022 at the University Club and showcased the range of high-quality research currently ongoing in the division. H. Hoyle Campbell (1915-1998) was one of the twelve founders of the Canadian Society of Plastic Surgery in 1947, and its eleventh president. He practised in Toronto and established the first free-standing cosmetic surgical clinic near St. Mike's Hospital. He generously established the Tau Omicron fund which is used to host the annual Hoyle Campbell lectureship.
Jim gave a remarkable lecture as the 38th Hoyle Campbell lecturer entitled "Time, Career, and Life Management in Academic Surgery" and generously shared his wisdom and pearls for audience members at all levels. I wish I had heard this lecture 25 years ago when I was beginning my career. He is a great story-teller and Jim shared many insights and discoveries that he has made in his life and career including some of his failures. My favorites included:
public humiliation is never a solution to incentivize people,
respect the work culture of the people that you deal with,
hubris is the biggest obstacle to self-growth,
never miss an opportunity to connect with someone, and
never assume that a meeting has a forgone conclusion, plan it out in advance.
It was the most memorable Hoyle Campbell lecture in many years.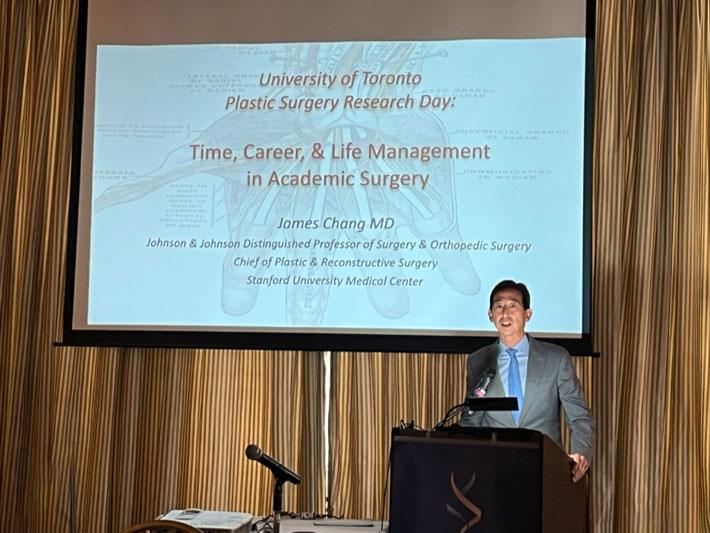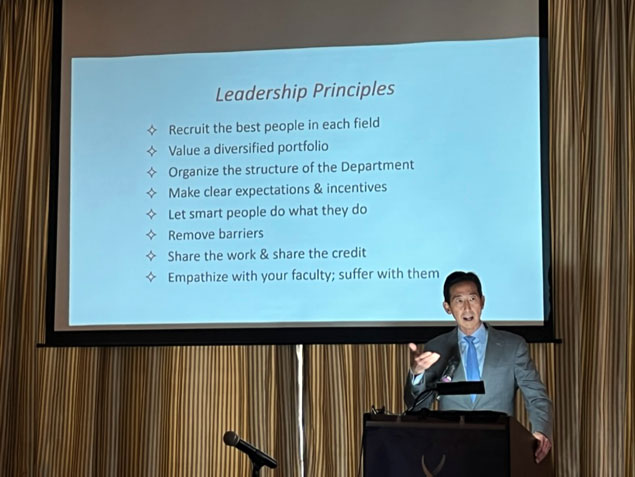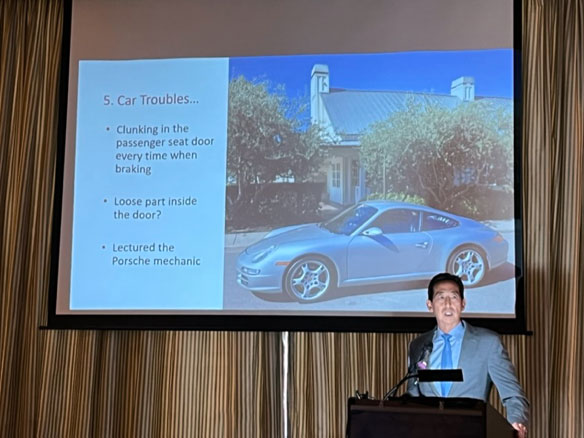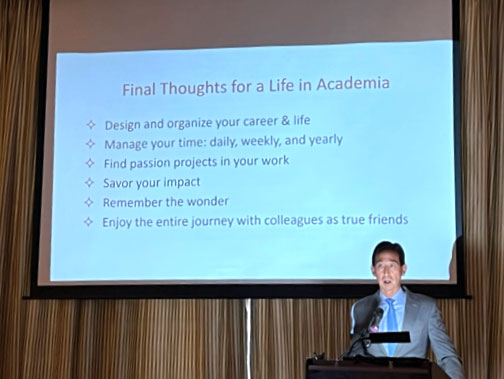 As always, the quality of the presentations did not disappoint and subjects ranged from the economic impact of scaling up cleft surgery and speech therapy across Ethiopia, use of virtual reality as a teaching tool, application of AI technologies in facial feminization surgery, creating opportunities for medical students to acquire technical skills during COVID-19 and exploring skin tone diversity in a plastic surgery resident education curriculum to name a few.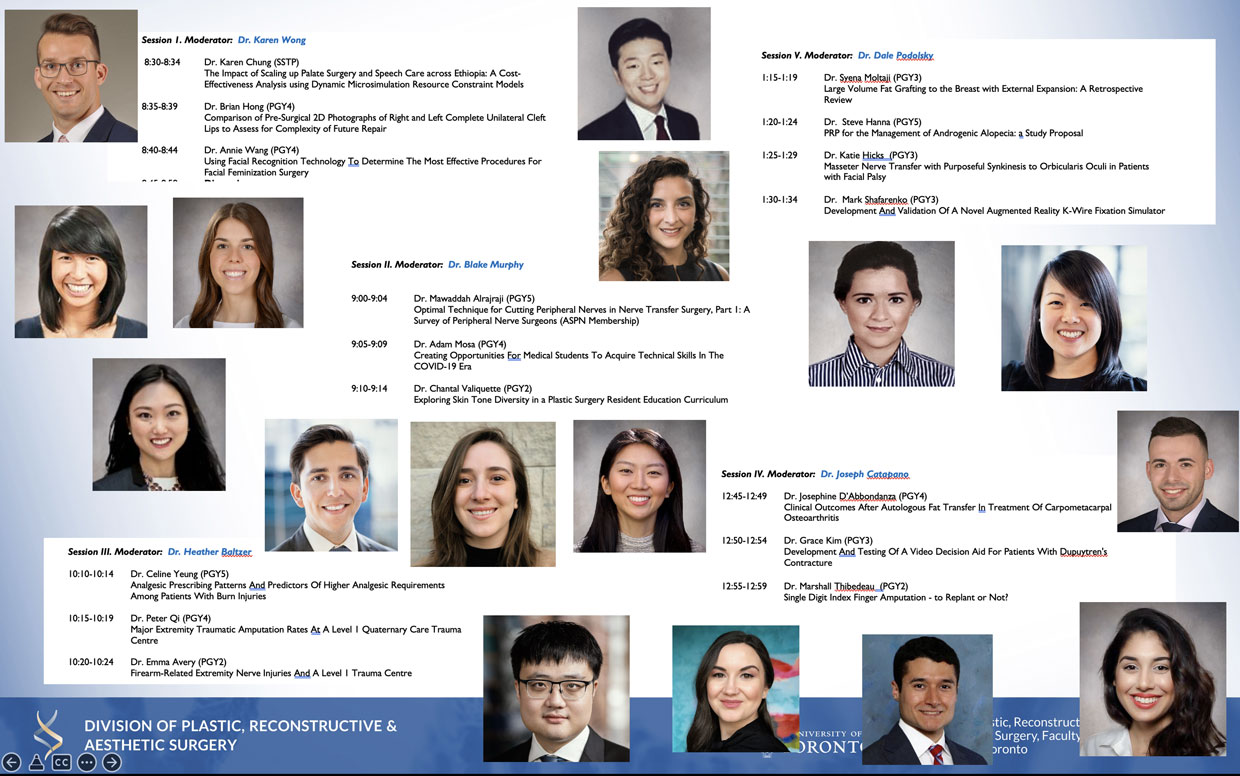 Dr. Blake Murphy shared his experience as the division Young Investigator Research Award winner for 2021 and gave a talk entitled "The Role of Augmented Reality in Surgical Education".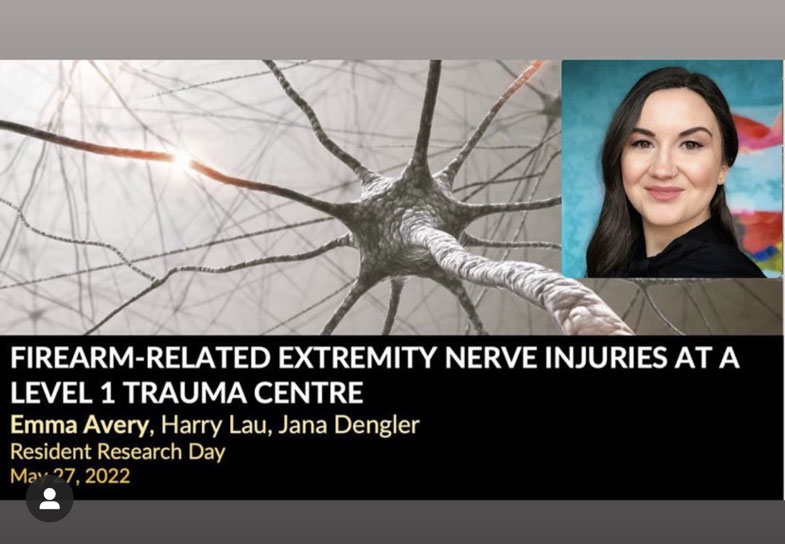 Congratulations to Dr. Emma Avery who was awarded the J&J Prize for the best clinical paper entitled "Firearm-Related Extremity Nerve Injuries And A Level 1 Trauma Centre" (Co-authors: Harry Lau and Jana Dengler).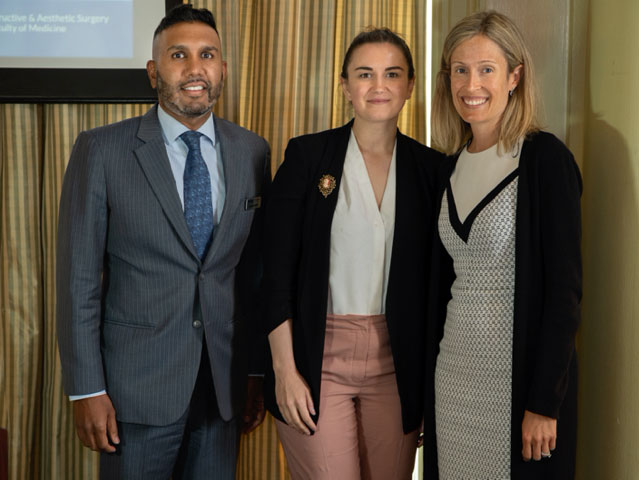 J&J rep Rommel Gajadhar with Dr. Emma Avery and Dr. Kristen Davidge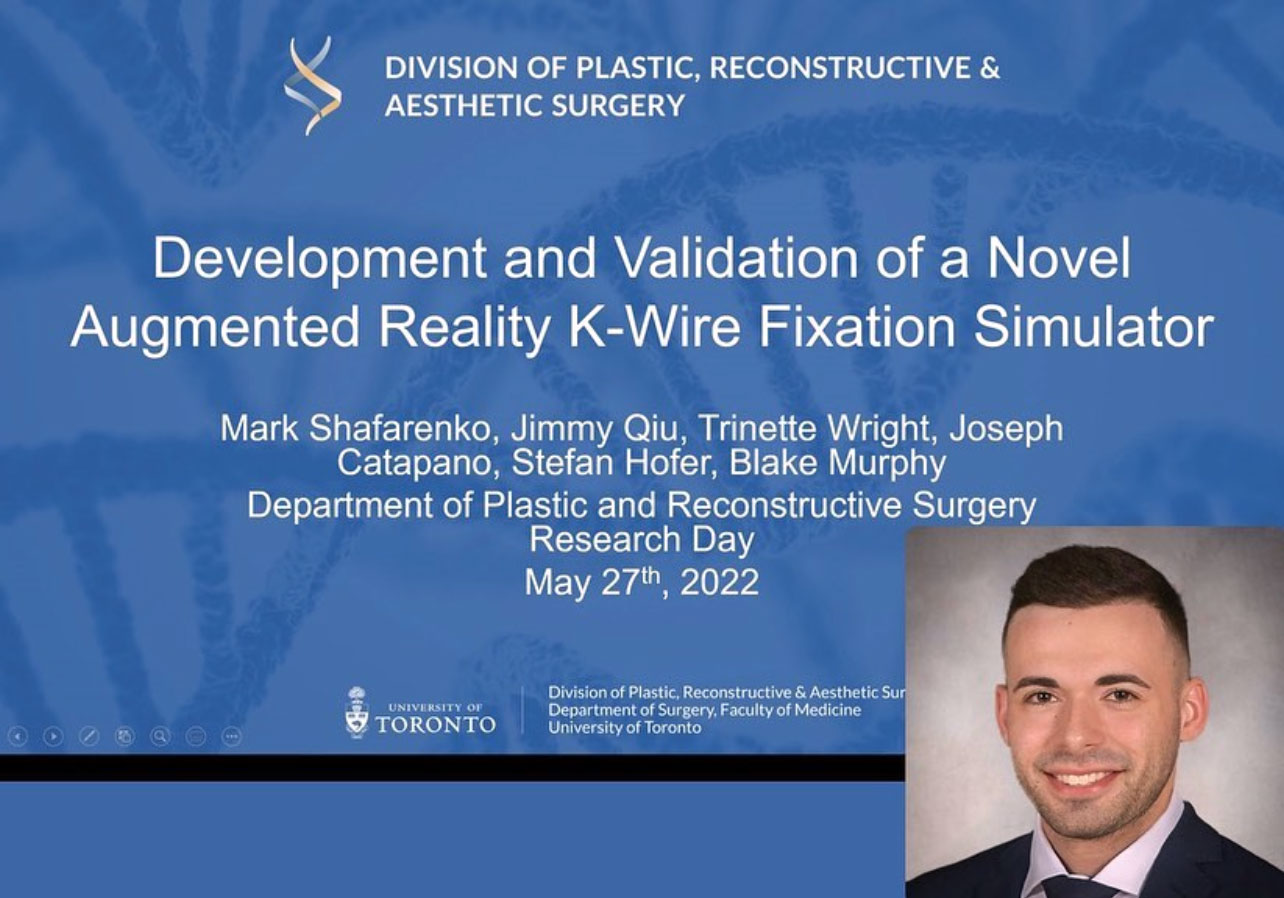 Congratulations to Dr. Mark Shafarenko who won the best translational research paper entitled "Development and Validation of a Novel Augmented Reality K-Wire Fixation Simulator" (Co-authors: Joseph Catapano, Stefan Hofer and Blake Murphy).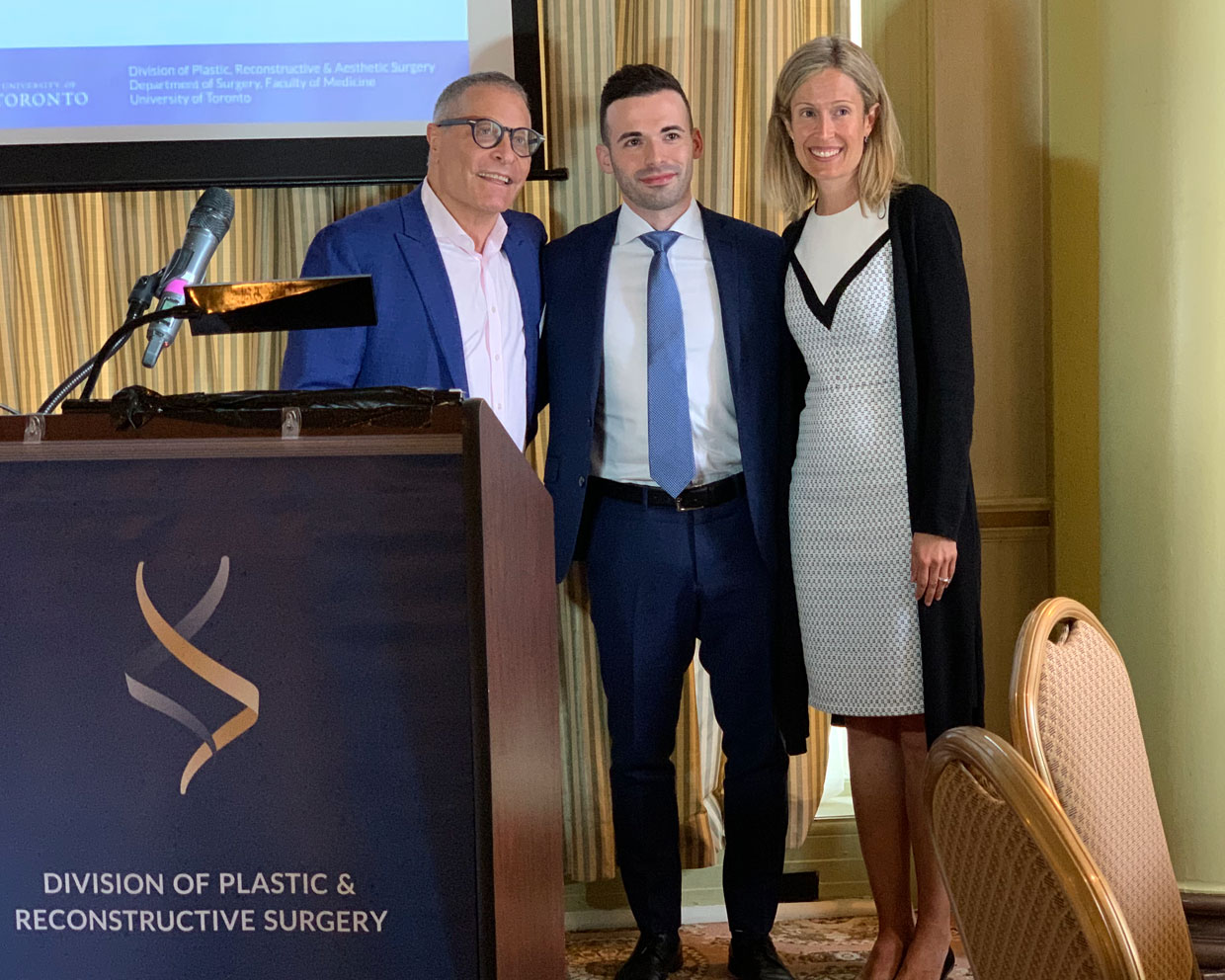 Allergan Rep George Saltzberg with Dr. Mark Shafarenko and Dr. Kristen Davidge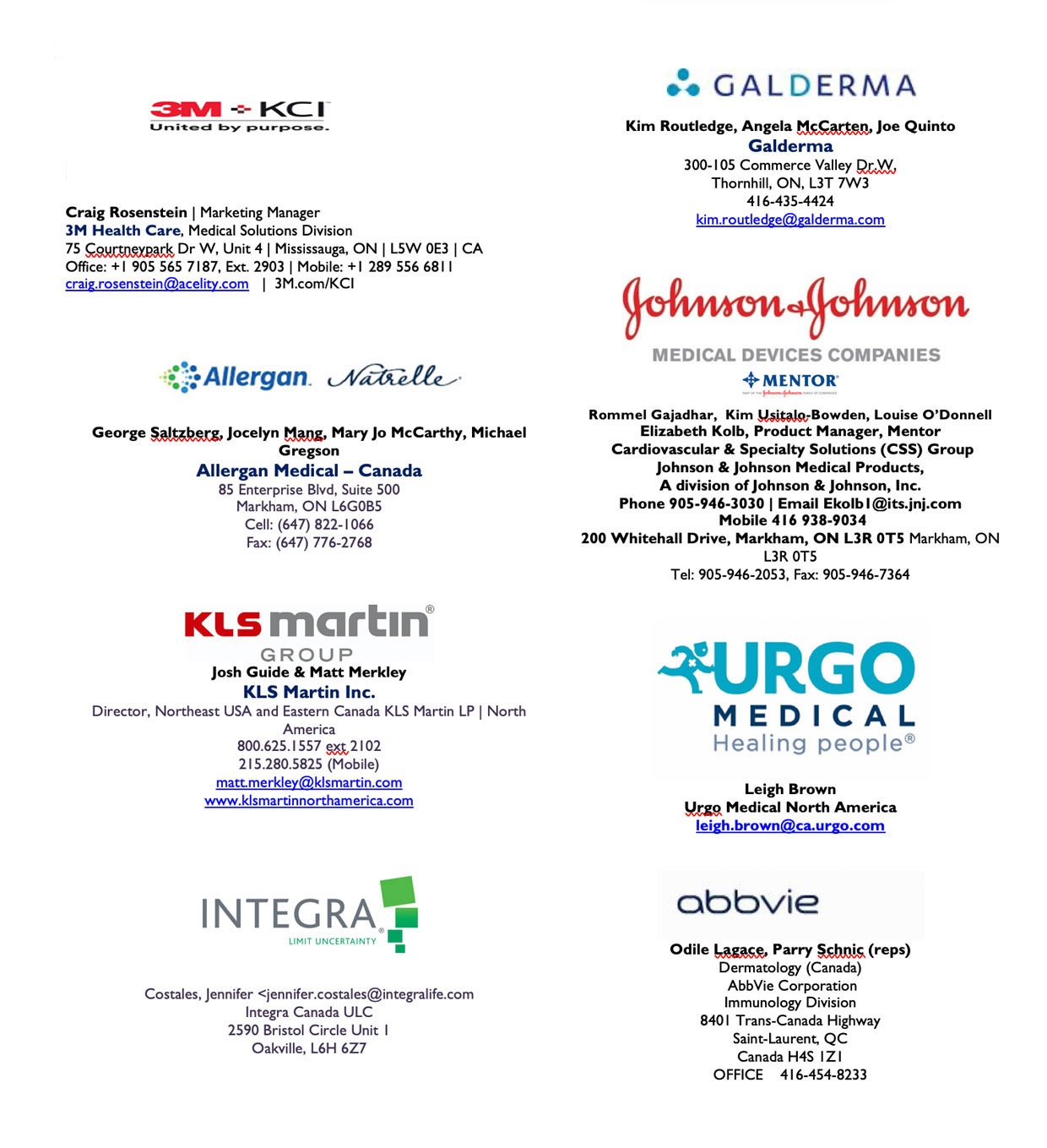 Many thanks to our industry partners who came out to support the event. It was really nice to see them all in person.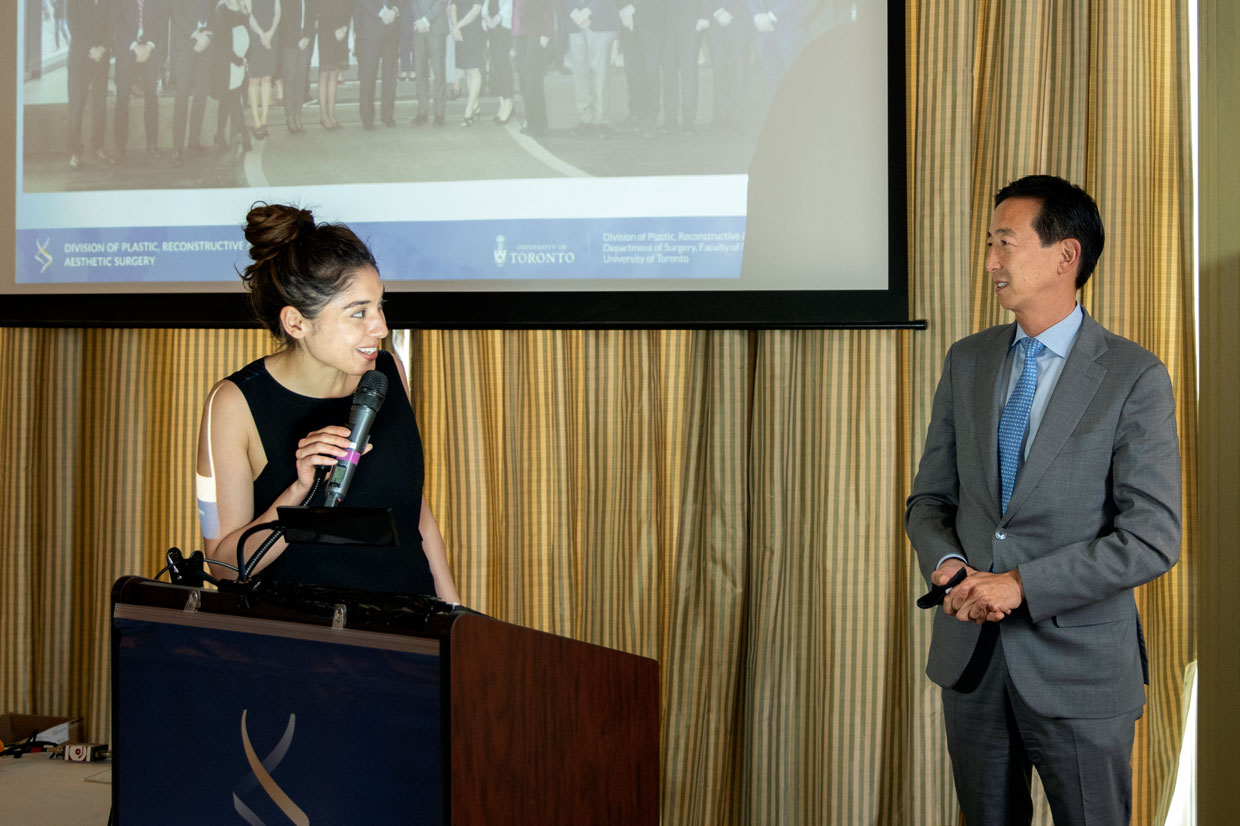 Resident Rep Dr. Syena Moltaji with Dr. Chang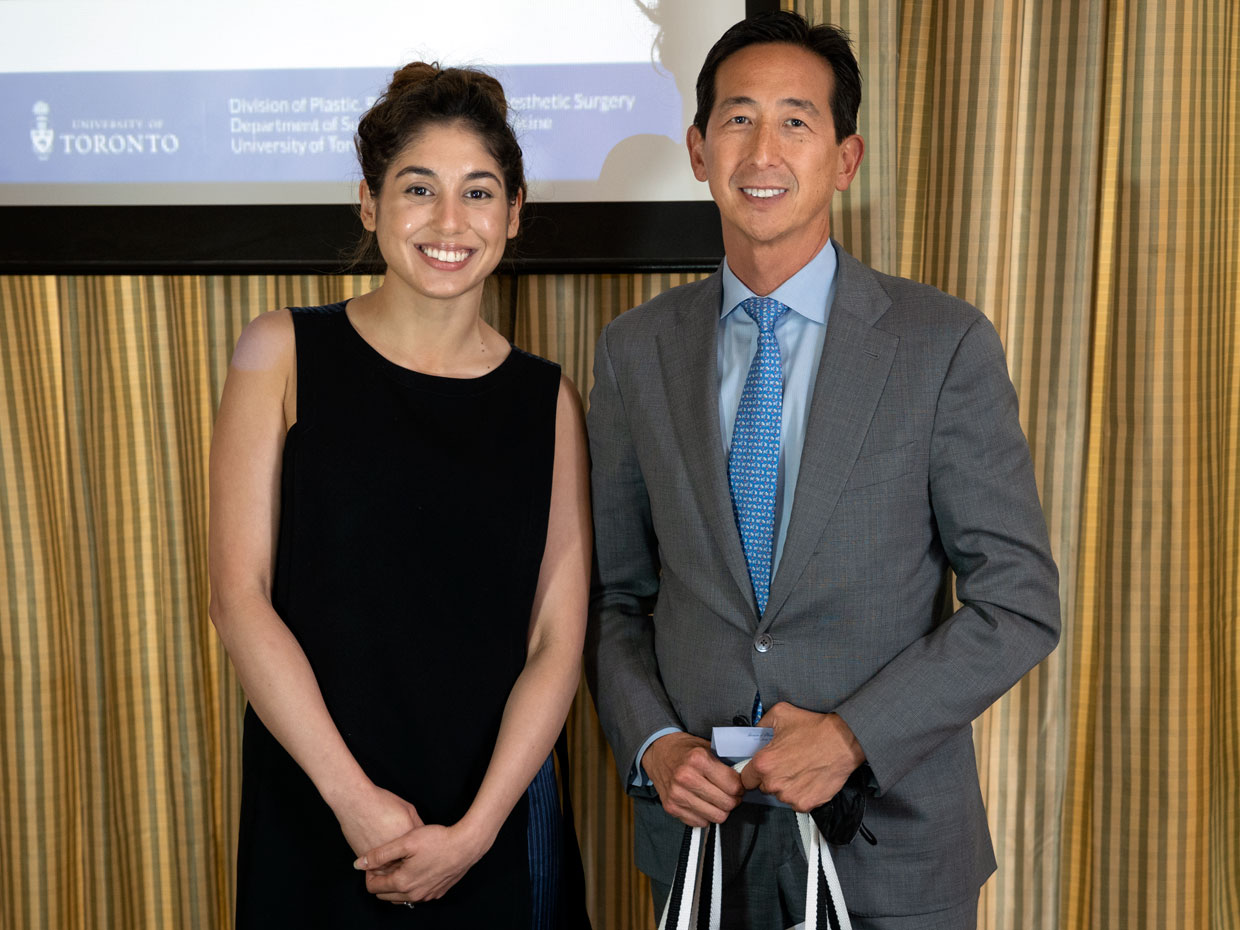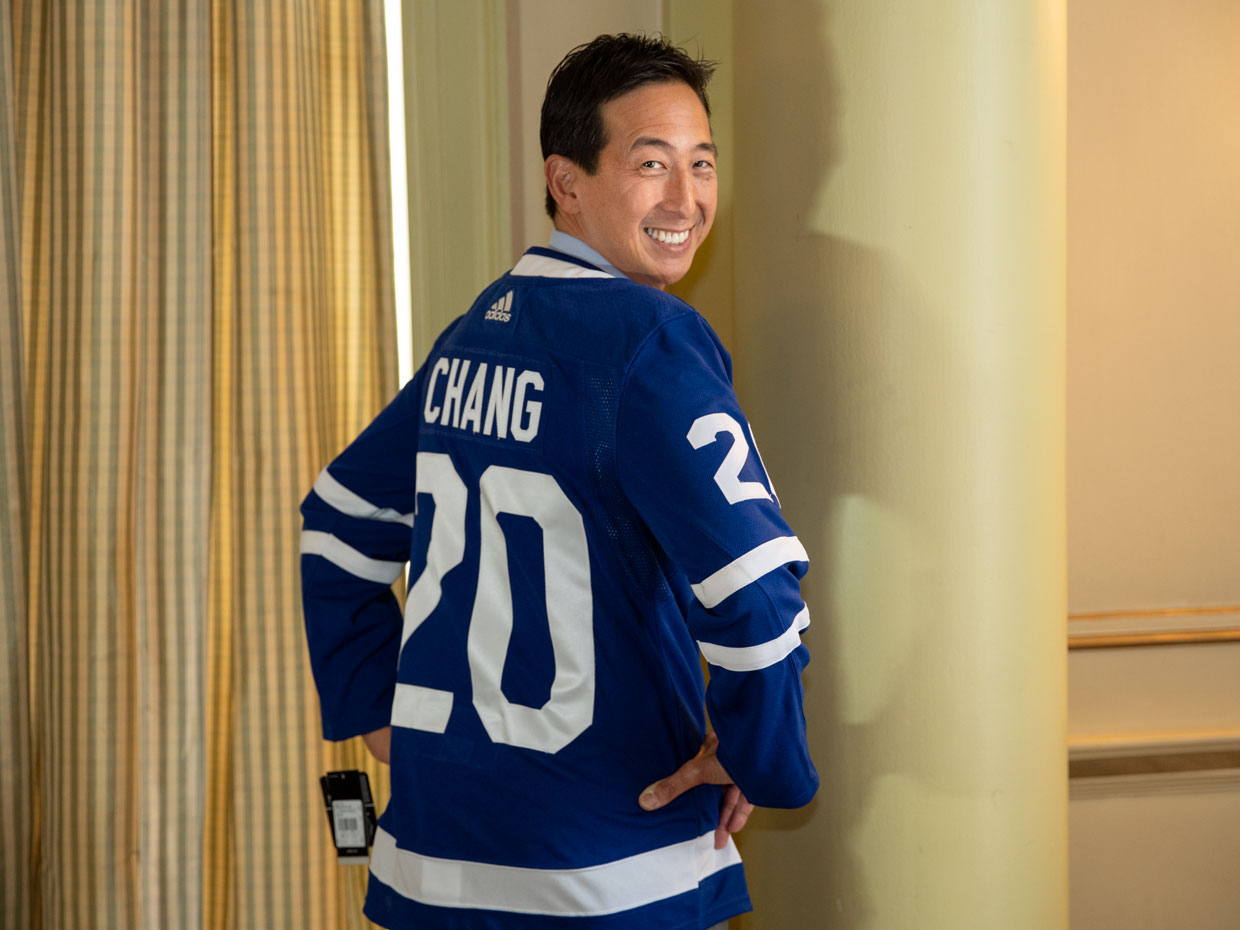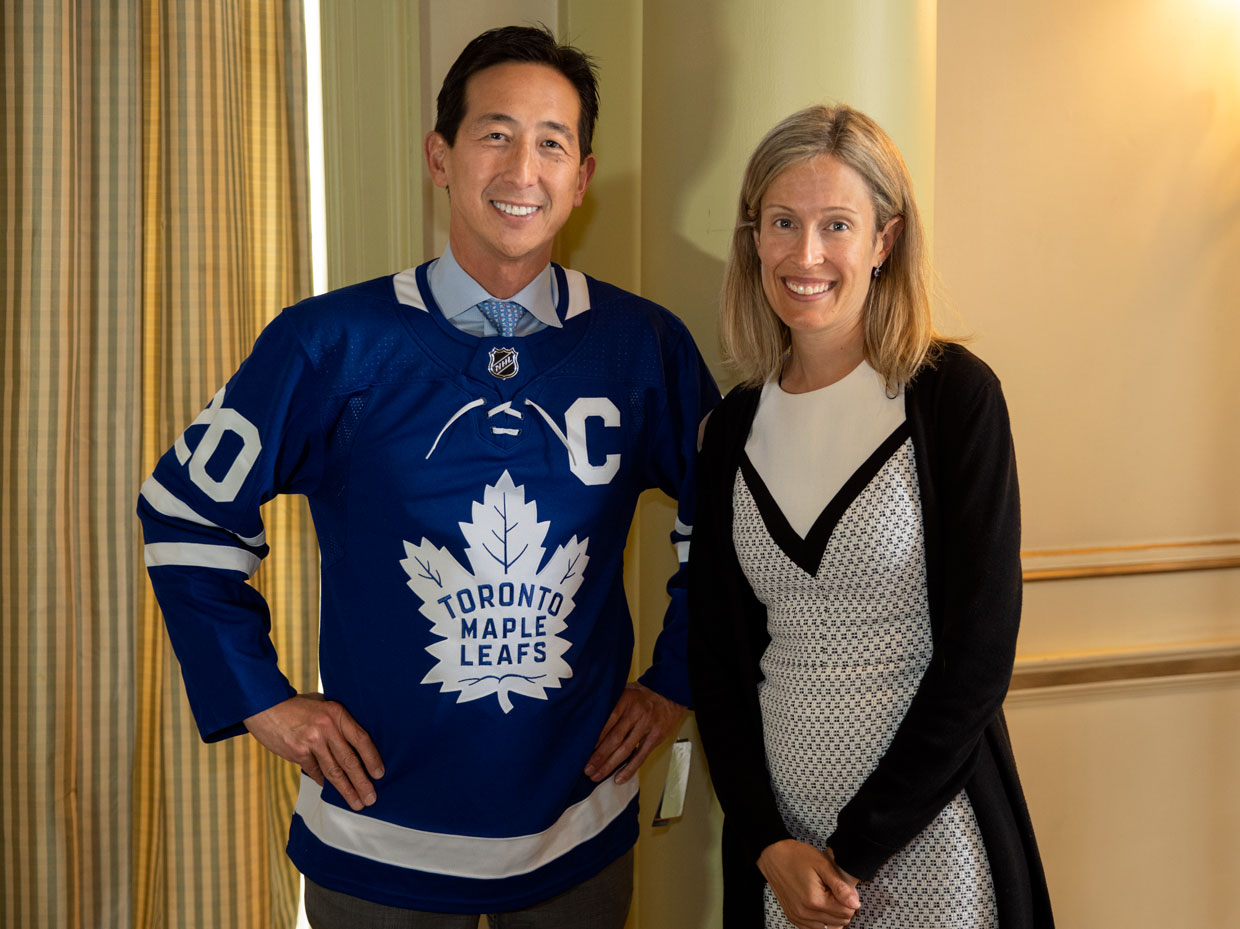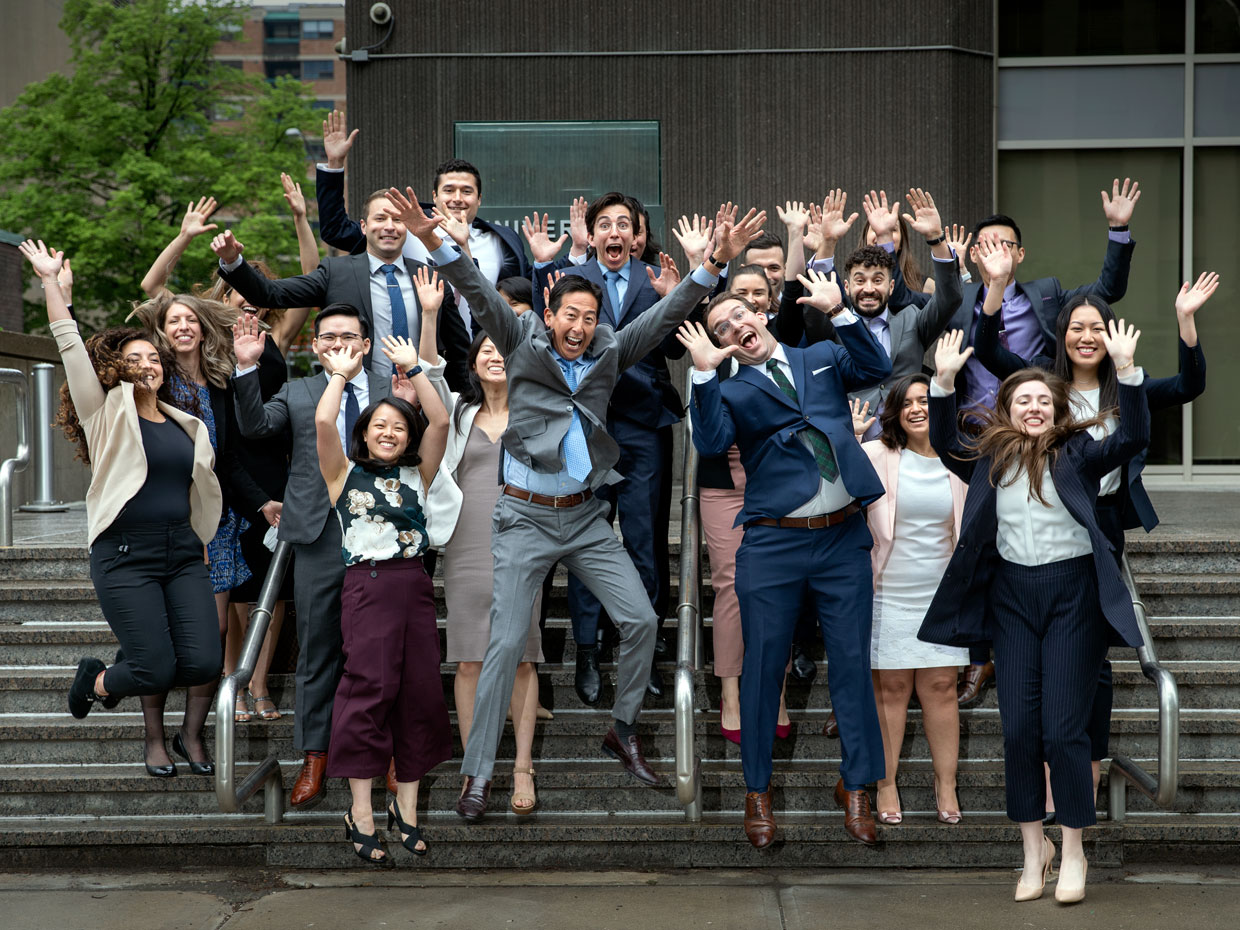 Nice airtime, Dr. Chang!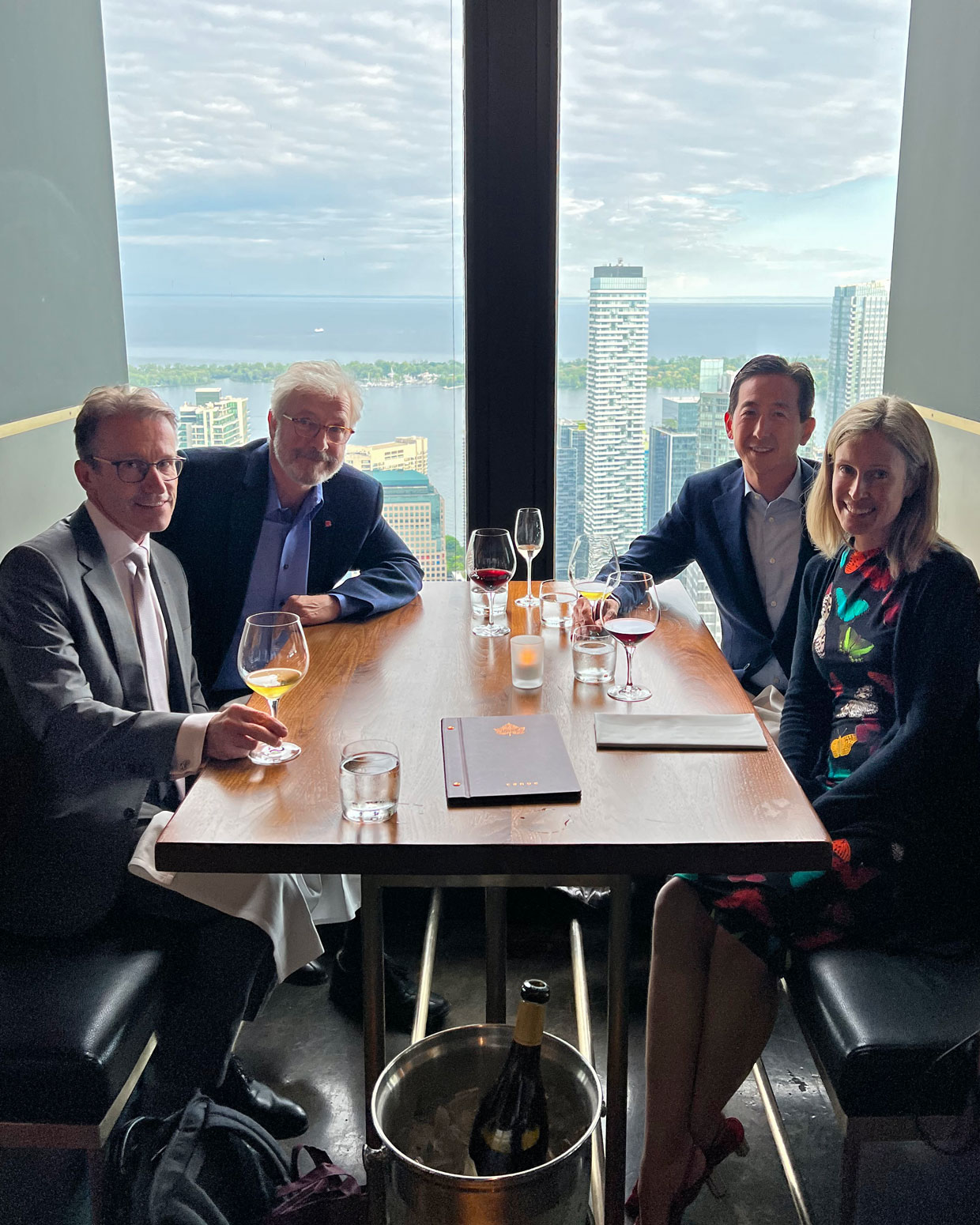 And… we're done!
Home and Away
When Jim was asked to be this year's VP, it actually coincided with a similar invitation that was extended to me by Jim and alumnus Dr. Matthew Murphy to be the 21st Thuss Visiting Professor at Standford also in 2021. So it was a delight to have visited the Stanford campus and seen the Rodin sculptures for myself and experience the hospitality and kindness of the Stanford crew. I had the great pleasure of meeting the Stanford faculty and having dinner with Jim, Matthew and Cliff after doing a hike with Matthew in the NorCal hills in the redwoods. I gave two talks "Quo vadis: The path of the academic surgeon" to the Department of Surgery and "Planes, trains and automobiles: Application of 3D technology, surgical simulation and robotics in pediatric craniofacial surgery" as the 21st Thuss Lecturer during their annual Resident Research Day. I received a solid silver tongue depressor with my name on it! Check out the list of previous lecturers below – I feel honoured to be in such prestigious company (also note the CanCon!).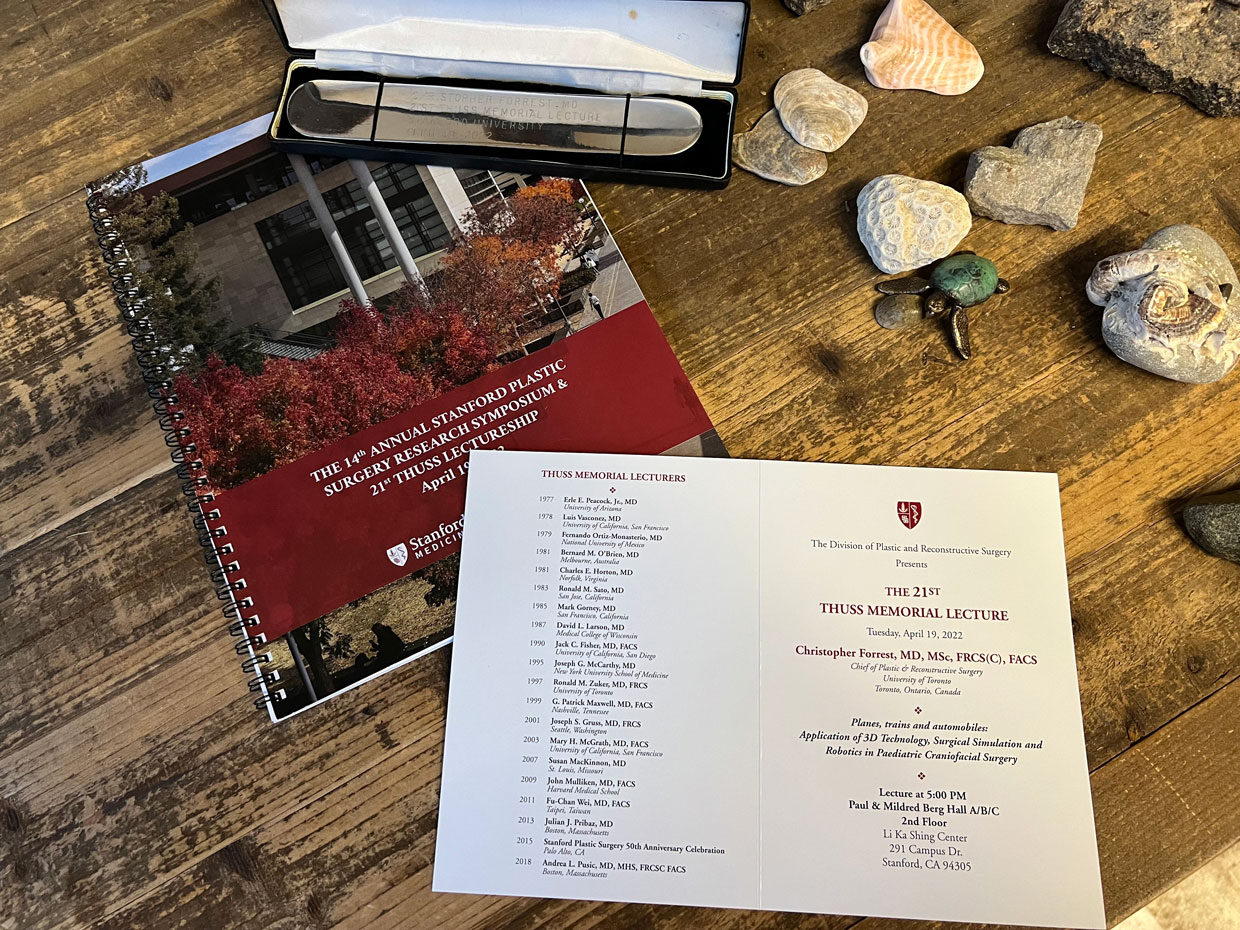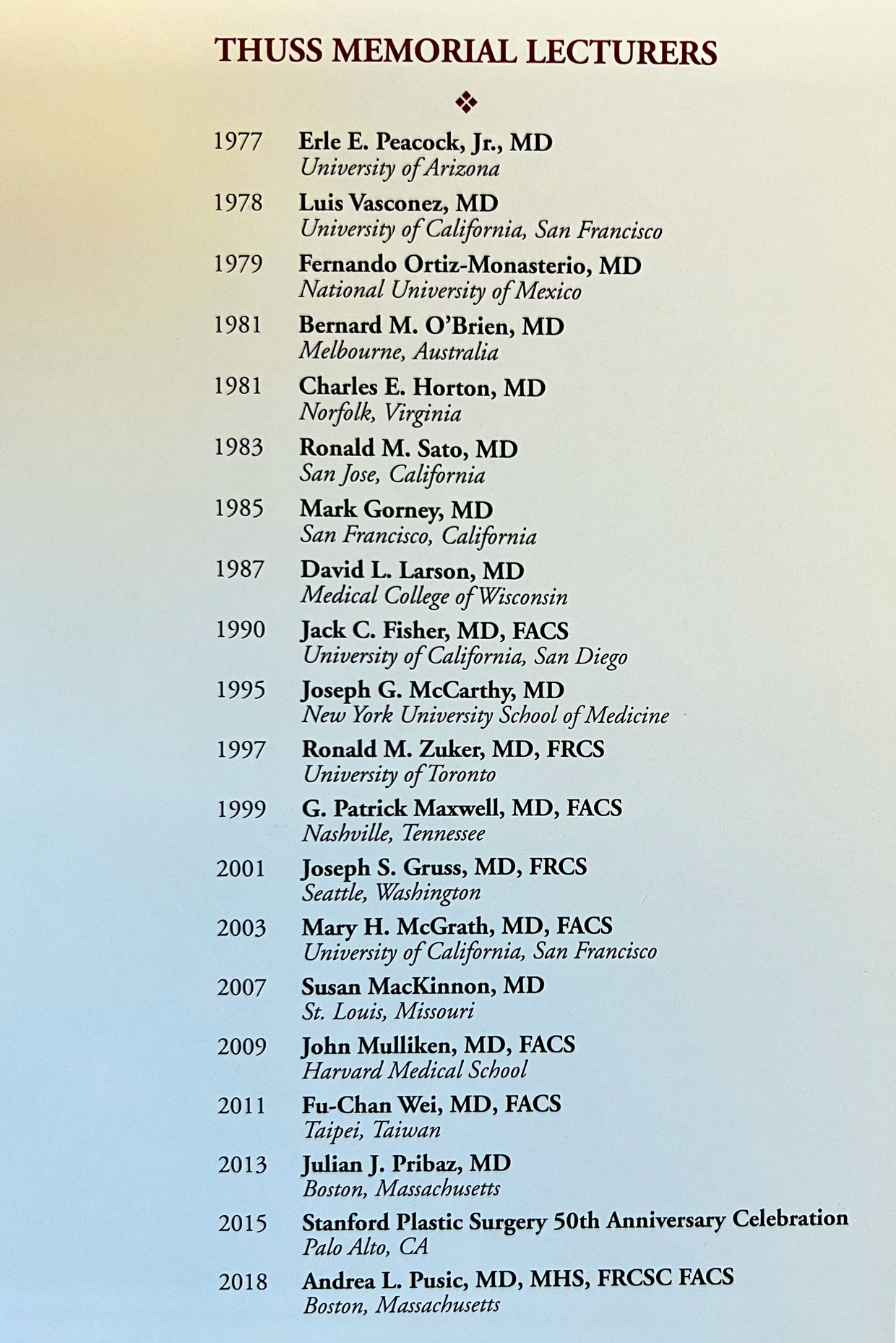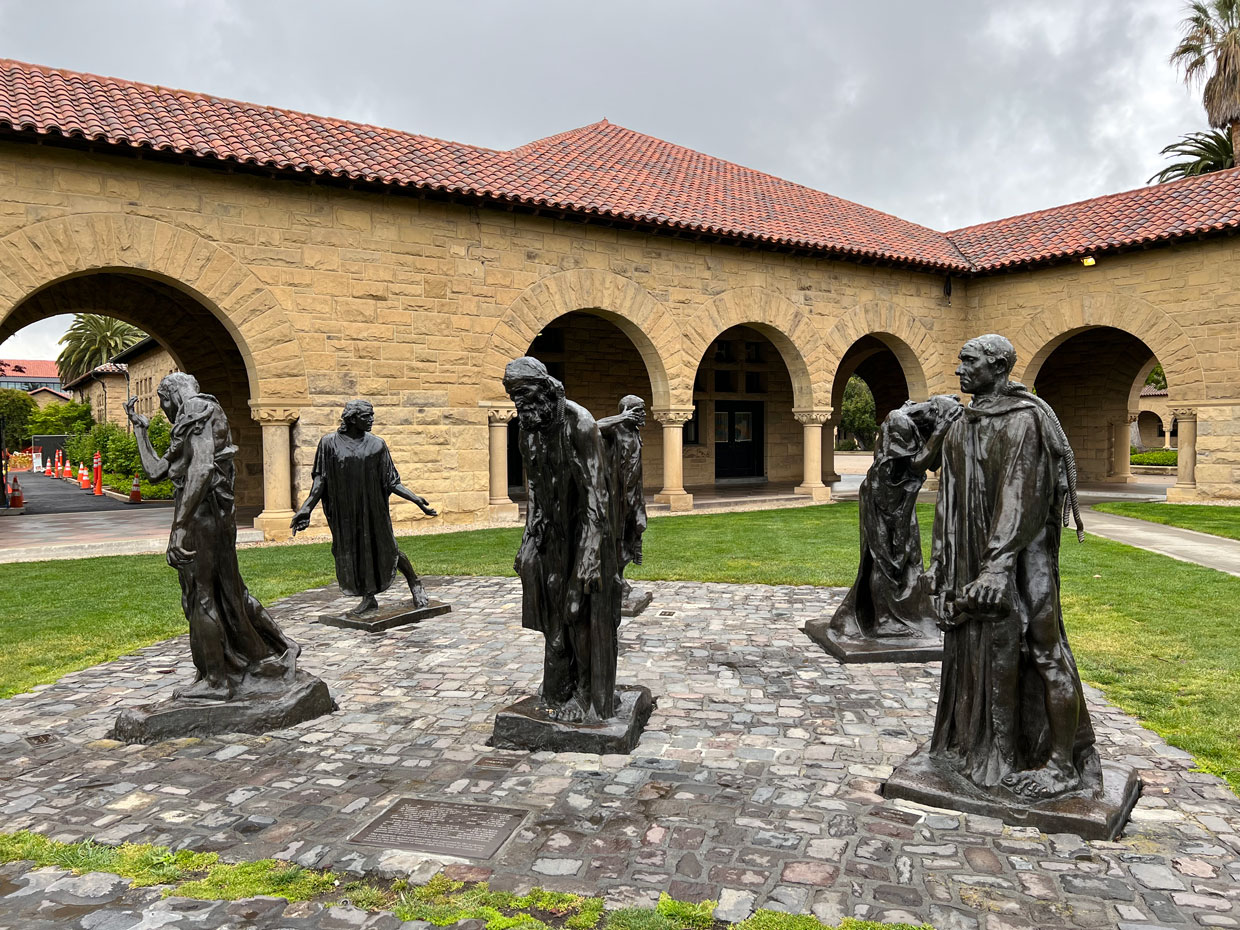 The Burgers of Calais by Rodin on Stanford campus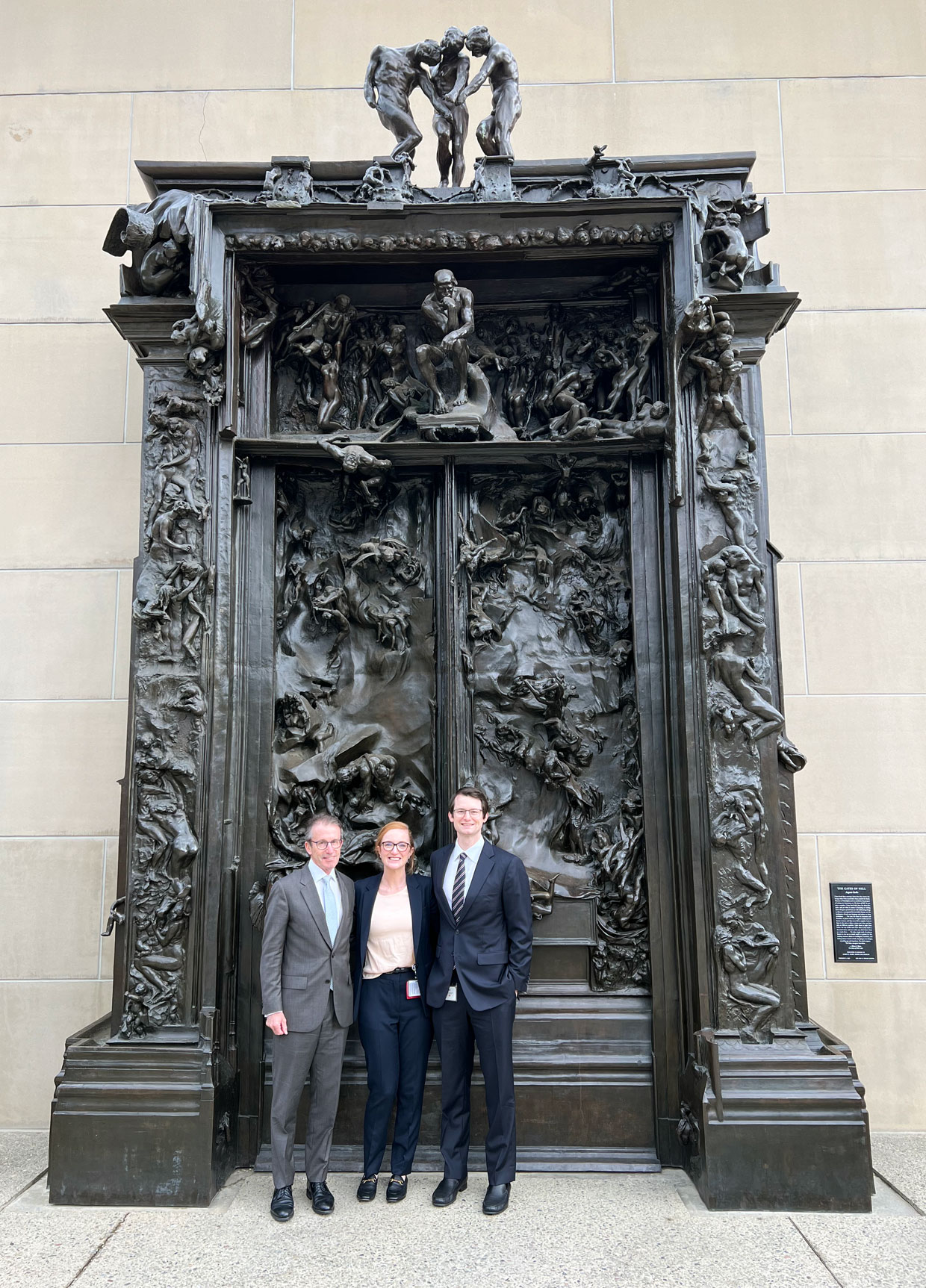 Chris Forrest at the Gate of Hell with two super Stanford residents, Drs. Ruth Tevlin and David Perrault
Jim and his crew!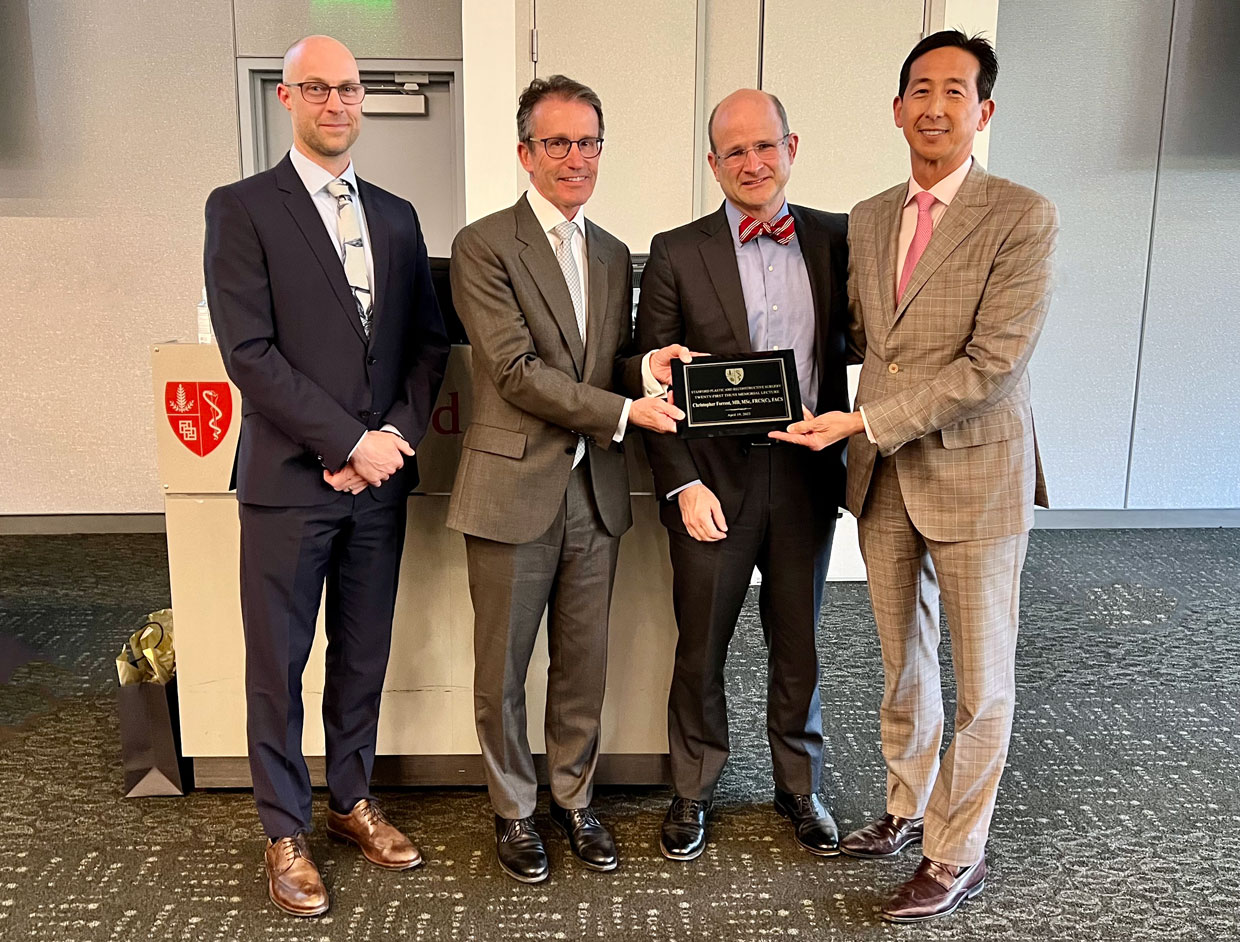 Drs. Matthew Murphy, Chris Forrest and Jim Chang with Charles Thuss III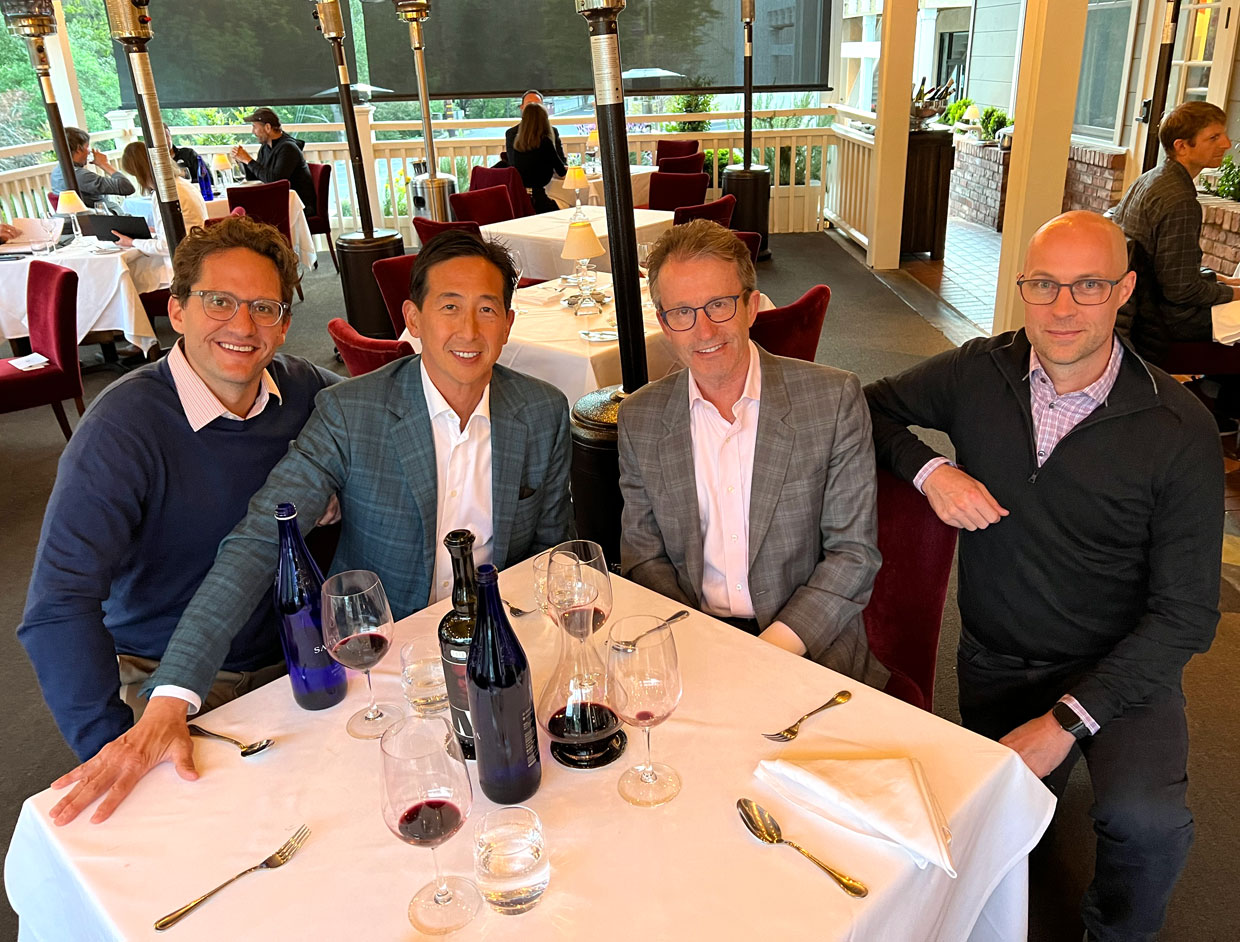 Dinner at The Village Pub with Cliff Scheckter, Jim Chang, Chris Forrest and TO alumnus Dr. Matthew Murphy. Its hard to see the wine but Jim is an aficionado and brought two cult wines, Sine Qua Non Shiraz and Marcassin Chardonnay… impossible to buy but remarkable wines!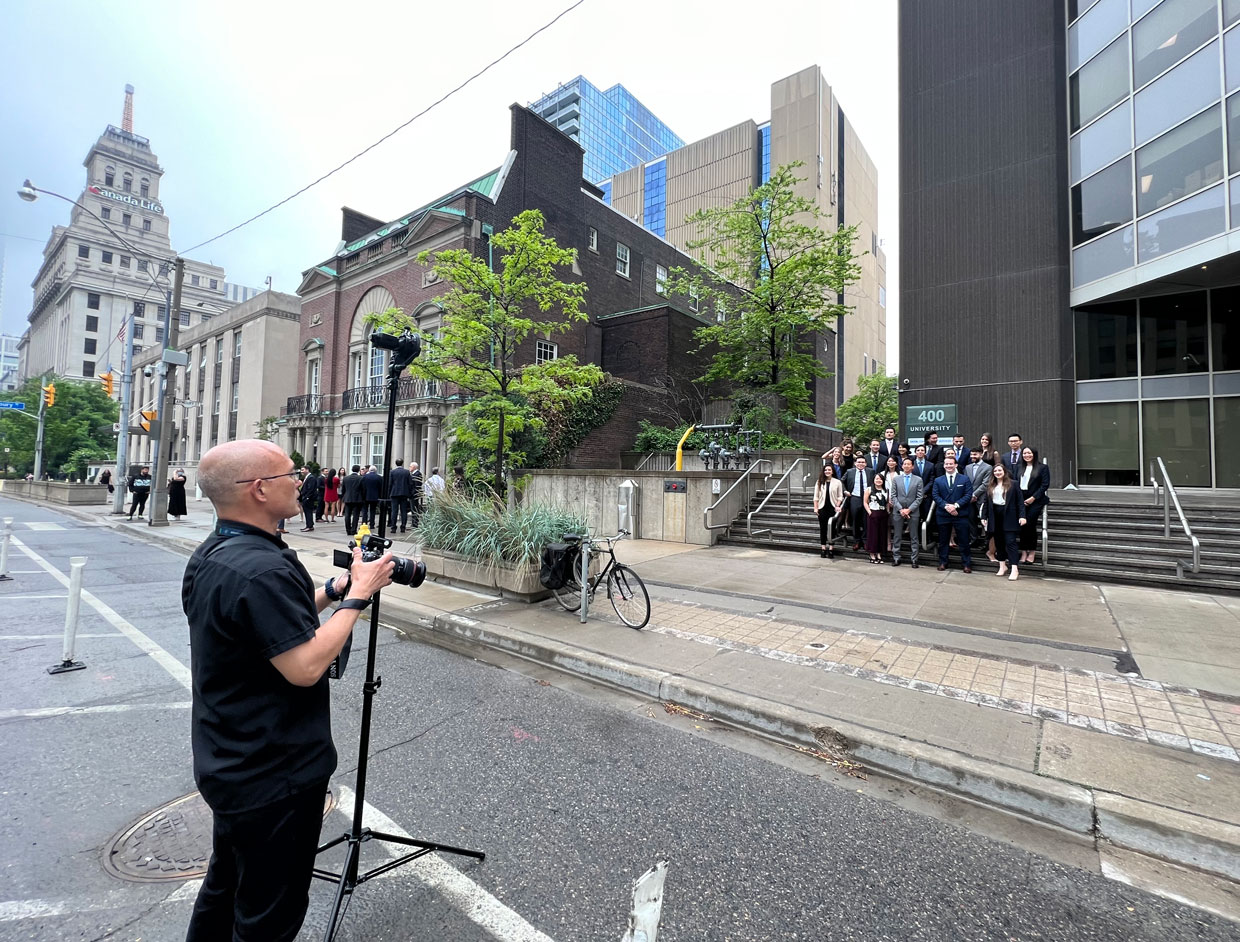 As always, thanks to Dodge for making us all look good! Its like herding cats, but he is very adept at it!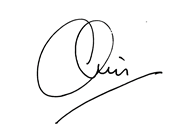 Christopher R. Forrest, MD, MSc, FRCSC, FACS
Chief, Plastic & Reconstructive Surgery, The Hospital for Sick Children
Medical Director, HSC Centre for Craniofacial Care and Research
Chair and Professor, Division of Plastic, Reconstructive & Aesthetic Surgery
Department of Surgery, Temerty Faculty of Medicine
University of Toronto