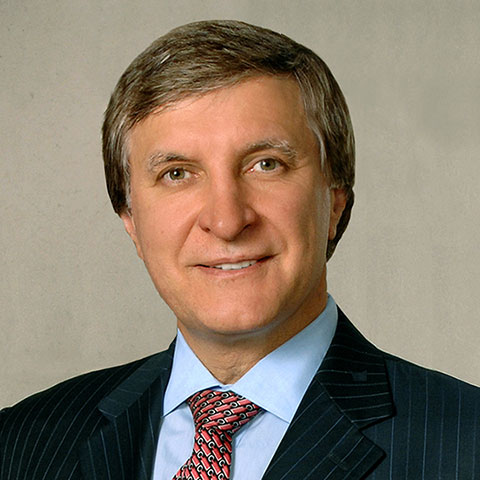 Rod J. Rohrich, MD, FACS
Clinical Professor and Founding Chair -Dept of Plastic Surgery
Distinguished Teaching Professor – UT Southwestern Medical Center
Founding Partner – Dallas Plastic Surgery Institute, Dallas, Texas
April 25-26, 2019
On behalf of the Division of Plastic and Reconstructive Surgery, we are honoured to announce that Dr. Rod Rohrich will be our Hoyle-Campbell Visiting Professor in 2019.
Rod J. Rohrich, M.D., F.A.C.S., is an internationally renowned author, educator and leading innovator based out of Dallas, Texas. Since the beginning of his professional career in 1986, Dr. Rohrich has become a globally renowned and respected professional in the field of plastic surgery. He has been featured on television shows such as The View, Good Morning America and The Oprah Winfrey Show. Dr. Rod J. Rohrich is a Dallas plastic surgeon and Professor of Plastic Surgery at the Department of Plastic Surgery at UT Southwestern Medical Center.
Dr. Rohrich has been recognized as one of the most influential plastic surgeons in the last decade for his innovative work and remarkable skills, not only as a leader and educator, but also as a compassionate surgeon. Dr. Rohrich was the youngest President of the American Society of Plastic Surgeons, the largest society of board certified plastic surgeons in the world. He has also served as the President of the Dallas Society of Plastic Surgeons, the Texas Society of Plastic Surgeons, and The Rhinoplasty Society which is a group of surgeons dedicated to excellence in rhinoplasty and nasal reconstruction worldwide.
After growing up on a ranch in North Dakota, Dr. Rohrich graduated from North Dakota State and the University of North Dakota summa cum laude for his undergraduate and postgraduate studies. Dr. Rohrich then attended medical school at the Baylor College of Medicine in Houston, Texas, and graduated with highest honors. Dr. Rohrich's time at Baylor influenced him tremendously and is one of the major reasons he returned to Texas after his training in plastic surgery.
After receiving his medical degree from the Baylor College of Medicine, Dr. Rohrich went on to complete his residency in plastic surgery at the renowned University of Michigan. He worked under the leadership of globally recognized plastic surgeons such as Dr. William C. Grabb, Dr. Reed O. Dingman, and Dr. Stephen J. Mathes. Dr. Rohrich did further training at The Radcliffe Infirmary at Oxford University and at Massachusetts General Hospital (MGH) at Harvard in Boston before accepting his first academic position. In 1986, he joined the Division of Plastic Surgery at the University of Texas Southwestern Medical Center in Dallas as an assistant professor.
By 1991, Dr. Rohrich had become Chairman of the Division of Plastic Surgery at UT Southwestern which, under his direction, subsequently became one of the first Departments of Plastic Surgery in the country. While continuing his work as a surgeon and consummate educator, he began his charity and foundation work in Dallas, Texas. Over the next two decades, he worked as a physician leader, academic professional and a well-respected chairman at UT Southwestern.
Throughout his career, Dr. Rohrich has encouraged and stimulated the next generation of professionals in his field by being an innovative leader and teacher for plastic surgeons. He has a unique ability to find the best talent in plastic surgery and advises them how to rise to excellence in their desired specialization.
He has been a visiting professor around the world, having given over 2,000 scientific presentations on all aspects of plastic surgery. Dr. Rohrich also helped oversee and develop one of the most respected residency training programs of plastic and reconstructive surgery. Dr. Rohrich has published over 700 peer reviewed articles and 5 textbooks on the subject of plastic surgery. He has served as the editor-in-chief for Plastic and Reconstructive Surgery for the past 10 years. During his academic career, Dr. Rohrich taught the art and science of rhinoplasty and other innovations, which he spearheaded, to over 6,000 plastic surgeons worldwide.
On Thursday, April 25th, 2019 the Visiting Professor will meet with the senior residents only. Friday, April 26, 2019 will mark the Division of Plastic and Reconstructive Surgery Research Symposium, which will be open to all faculty, residents, fellows and alumni. Please mark the dates for these important events on your calendar.
Sincerely,
Gregory Borschel
Research Director
Kyle Wanzel
Program Director
Christopher R. Forrest
Chair