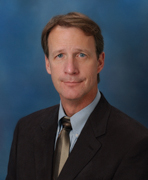 Michael W. Neumeister, MD, FRCSC, FACS
Professor and Division Chair
Phone: 217-545 6314
Research Interests/Areas of Expertise:
Hand surgery
Microsurgery
Breast reconstruction and augmentation
Cleft lips and palates
Aesthetic surgery
Hyperbaric oxygen therapy (HBO)
Burn care and reconstruction
Dr. Michael Neumeister received his medical degree from the University of Toronto. He had previously completed a degree in physiology and pharmacology at the University of Western Ontario. Dr. Neumeister was an emergency physician in Toronto, Ontario for one year following his internship at the Toronto East General Hospital. He started in a general surgery residency at Dalhousie University in Halifax, Nova Scotia, and went on to complete his plastic surgery residency at the University of Manitoba in Winnipeg, Manitoba.
Dr. Neumeister attended Harvard University's Brigham & Women's Hospital in Boston as a microsurgery fellow. He completed a hand and microsurgery fellowship at the Southern Illinois University School of Medicine's Plastic Surgery Institute.
Dr. Neumeister is board certified in plastic surgery by the Royal College of Surgeons of Canada (FRCSC).
He is a member of the American Society of Plastic Surgeons. Dr. Neumeister has received awards for presentations given regionally, nationally, and internationally, has authored numerous book chapters and articles, and has multiple research interests. He serves on numerous national committees.
Thursday, February 21st, 2013, the Visiting Professor event will be dedicated to the senior residents only.  Friday, February 22nd, 2013 will mark the Division of Plastic and Reconstructive Surgery Research Day, which will be open to all faculty, residents, fellows and alumni.  Please mark the dates for these important events on your calendar.
Sincerely,
Joel Fish
Research Director
Mitchell Brown
Program Director
Christopher R. Forrest
Chair
Visiting Professor & Research Day Itinerary 2013