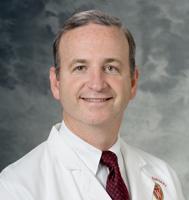 Michael L. Bentz, MD, FAAP, FACS
Professor of Surgery
Chairman, Division of Plastic and Reconstructive Surgery
University of Wisconsin School of Medicine and Public Health
February 9th & February 10th, 2012
On behalf of the Division of Plastic and Reconstructive Surgery, we are honoured and take great pleasure in announcing that Dr. Michael Bentz will be our Visiting Professor 2012.
Michael L. Bentz, MD is Professor of Surgery, Pediatrics and Neurosurgery at the University of Wisconsin School of Medicine and Public Health.  He serves as Chairman of the Division of Plastic and Reconstructive Surgery, and Vice Chairman of Clinical Affairs for the Department of Surgery.
Dr. Bentz received his undergraduate degree from Indiana University, Bloomington, and received his Doctor of Medicine degree from Temple University, Philadelphia.  Following completion of a General Surgery Residency at Temple University, Dr. Bentz completed a Microvascular Surgery Research Fellowship, followed by a Plastic Surgery Residency at the University of Pittsburgh.  Dr. Bentz is certified by the American Board of Plastic Surgery and the American Board of Surgery.  He is Vice Chairman of the American Board of Plastic Surgery, where he serves as Chairman of the Oral Examination and Ethics Committees. He also serves on the Executive Committee of the American Council of Academic Plastic Surgeons (formerly AACPS) as a Member at Large, Treasurer of the American Association of Plastic Surgeons (AAPS), and Chairman of the CME Committee of the American Society of Plastic Surgeons.
Dr. Bentz's clinical practice focuses on plastic and reconstructive surgery for children and adults, with special interests in pediatric hand surgery, cleft lip and palate surgery, chest, abdominal wall, and extremity reconstruction, and the treatment of birthmarks and vascular lesions. He has edited two textbooks on Pediatric Plastic Surgery. He also performs general reconstruction and microvascular surgery of the adult trunk, extremities, and head and neck, and has extensive experience in Mohs defect reconstruction.
Thursday, February 9th, 2012, the Visiting Professor event will be dedicated to the senior residents only.  Friday, February 10th, 2012 will mark the Division of Plastic and Reconstructive Surgery Research Day, which will be open to all faculty, residents, fellows and alumni.  Please mark the dates for these important events on your calendar.
Sincerely,
Joel Fish
Research Director
Mitchell Brown
Program Director
Christopher R. Forrest
Interim Chair
Visiting Professor & Research Day Itinerary 2012
Sponsorship of Annual Research Day 2012