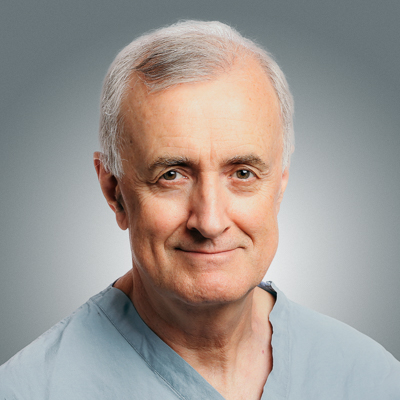 John Semple
BSc (AAM), MD, MSc, FRCSC, FACS, HonDoc
Surgeon-Teacher
Head, Division of Plastic Surgery, Women's College Hospital
Professor, Department of Surgery, University of Toronto
Senior Scientist, Women's College Research Institute
Member, Institute of Medical Science, University of Toronto
Adjunct Faculty, Wilderness Medicine Program, Department of Emergency Medicine, Massachusetts General Hospital, Boston, Mass, USA
Adjunct Professor, OCAD University, Toronto, Ontario, Canada
Senior Scholar, Graduate Faculty, OCAD University in Design for Health (DHEA), Interdisciplinary Masters in Art, Media and Design (IAMD)
phone
(416) 323-7555
fax
(416) 323-7710
assistant
Angela Boyd
hospitals and rotations
UHN: Toronto General Hospital, Women's College Hospital
practice location

Women's College Hospital
University of Toronto
76 Grenville St, Toronto,
Ontario, Canada, M5S 1B2
subspecialty(ies)
Aesthetic, Breast, Gender Affirming, Skin Cancer
John Semple is a surgeon living in Toronto. He trained at OCA (OCAD University) and then enrolled in medial illustration at the University of Toronto. He received his MD degree at McMaster University and then surgical training (Plastic Surgery) at the University of Toronto. He completed a MSc in Experimental Pathology during his residency. Following his surgical training he was clinical Fellow in Microsurgery at the Toronto General Hospital.
He was Surgeon in Chief at Women's College Hospital and Canadian Breast Cancer Foundation Chair in Surgical Breast Cancer Research. He is Professor in The Department of Surgery at University of Toronto. He was Past President of the Canadian Society of Plastic Surgeons.
He has found his way back to OCAD University and recently served as their Chair of the Board of Governors. He is appointed as Adjunct Faculty and recently was awarded an Honorary Doctorate from OCAD U.
Dr. Semple is recognized nationally and internationally as a surgical clinical leader in Breast Surgery, Breast Reconstruction and Health System Solutions and has published over 100 peer-reviewed papers published in the top clinical and science journals. He has received numerous awards including the Lavina Lickley Life Time Achievement Award from the Department of Surgery at the University of Toronto.
He has a keen interest mountaineering and has published over 18 papers on climate change and global warming in the Himalaya. He has an Adjunct Faculty appointment at the Massachusetts General Hospital in Boston in Wilderness Medicine and he is a Fellow of the Royal Canadian Geographic Society.
Dr. Semple has a strong interest in converging disciplines (Art and Science) as a platform for innovation and areas that have been identified as a focus for improvement in healthcare.