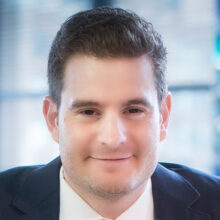 Dale Podolsky
BSc, BESc, MD, PhD, FRCSC

Cleft and Craniofacial Surgeon, The Hospital for Sick Children
Assistant Professor, University of Toronto
phone

fax

assistant
Dyanne Bechard
hospitals and rotations
Hospital for Sick Children
practice location

555-5428 University Avenue
Toronto, ON M5G 1X8
subspecialty(ies)
Cleft, Craniomaxillofacial, Ear, Paediatric
Dr. Dale Podolsky completed residency training in Plastic and Reconstructive Surgery at The University of Toronto where he was enrolled in the Surgeon Scientist Training Program completing a PhD in Biomedical Engineering. Following residency training, Dr. Podolsky completed fellowship training in Pediatric Craniofacial Surgery at The University of Washington at Seattle Children's Hospital. Prior to medical school at the University of Toronto, Dr. Podolsky completed concurrent degrees in both Mechanical Engineering and Physics at Western University.
During his PhD he developed a novel robotic instrument for cleft palate repair using a high-fidelity cleft palate simulator and founded the company Simulare Medical to commercialize the simulator resulting in widespread adoption in over 60 countries worldwide. The company was acquired by Smile Train, the worlds largest cleft organization in 2020. Dr. Podolsky's academic career has resulted in numerous international patents, awards, publications and presentations.
Dr. Podolsky is now a surgeon-scientist in the Division of Plastic and Reconstructive Surgery at The Hospital for Sick Children. His clinical interests include cleft, craniofacial and ear reconstruction. His research program combines his passion for engineering and surgery and is focused on innovation, technology, robotics and simulation in plastic and craniofacial surgery.