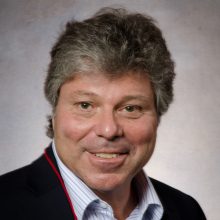 Ronald H. Levine
MDCM, FRCSC
Surgeon-Teacher
Professor, Department of Surgery
phone
(416) 236-2581
fax
(416) 236-2695
assistant
Christy Holman
hospitals and rotations
St. Joseph's Health Centre
practice location

56 Aberfoyle Cres., Ste 650 Etobicoke, ONTARIO M8X 2W4
subspecialty(ies)
Aesthetic, Breast, Hand, Post-Bariatric Body Contouring, Skin Cancer
Dr. Ronald Levine is a Board Certified Plastic Surgeon. He received his MCDM from McGill University in 1979. He went on to receive a Fellowship in microsurgery at Eastern Virginia Medical School and his Fellowship in Plastic Surgery from the Royal College in 1985. He has been in Private Practice since that time.
Dr. Levine is very involved in surgical education and was Program Director of Plastic Surgery for 15 years. He is now a Professor in the Department of Surgery and Director of Postgraduate Surgery.
He has received the Bruce Tovee Teaching Aware & the Charles Mickle Fellowship Award for outstanding teaching in surgical education.