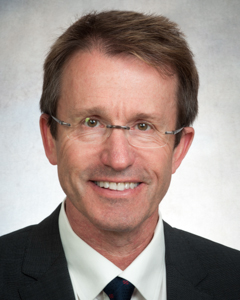 Dr. Christopher R. Forrest
I was an attendee at the Third Annual Breast Reconstruction Awareness (BRA) Day: Evening of Education and Empowerment held on Wednesday, October 16th, 2013 and was immensely impressed by the efforts of members of the Division of Plastic & Reconstructive Surgery in spreading the word about Breast Reconstruction Awareness www.BRA-Day.com
Huge kudos to Dr. Mitch Brown as both the MC and Founder of this event which was held in 30 different countries and live-streamed on the web. BRA Day was Mitch's brainchild and the idea has caught on like wildfire!
This event was attended by approximately 400 people and 1,700 were tuned in on the internet site. Dr. Howard Clarke represented the Canadian Society of Plastic Surgeons and gave introductory comments. Lectures were then provided by Drs. John Semple, Brett Beber, Laura Snell and Toni Zhong.
Following, compelling patient stories about their own personal journey through breast reconstruction, the Show & Tell Lounge was opened as a unique educational opportunity where women could interact in a private setting with reconstruction patients. The event is now run by Willow Breast Cancer Support Canada but the imprint of the Division of Plastic & Reconstructive Surgery was very visible. Sponsorship included Allergan, Mentor, LifeCell, Baird and the Canadian Society of Plastic Surgeons.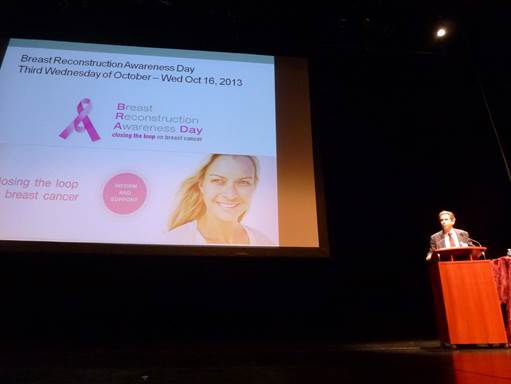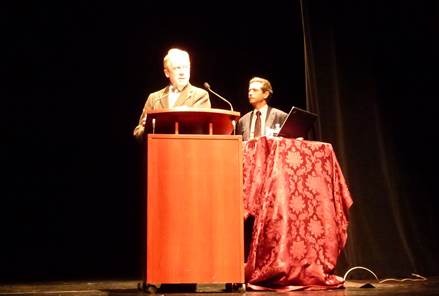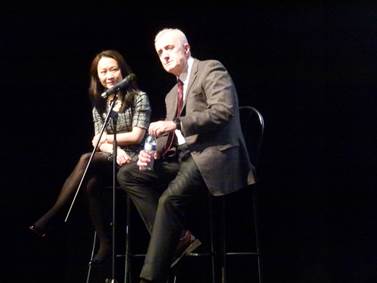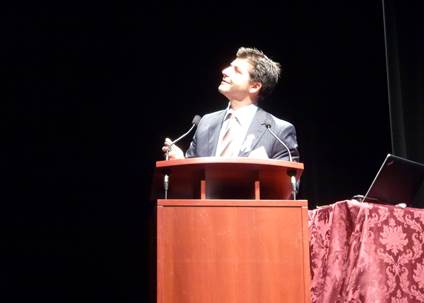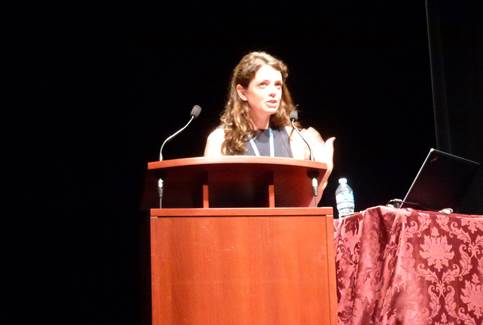 The first U of T Division & Plastic & Reconstructive Surgery Alumni & Friends Reception was held at the American Society of Plastic Surgery Annual Meeting in San Diego on October 13th, 2013. There was a great turnout of people who shared a common thread in our surgical pedigree. Thanks to Darina Landa, Department of Surgery Advancement Office for all her hard work in organizing the event. As a plug, check out the Department of Surgery's BOUNDLESS Promise campaign video.
Congratulations to Dr. Paul Binhammer for those of you iPad or Mac users with an interest in hand pathology. With his team, Paul has developed an interactive web-site called iHand.ca which is an innovative case-based educational tool. Test your knowledge!
The 20th meeting of the Sunderland Society was recently held in Leiden, the Netherlands and was attended by three of our faculty from the Hospital for Sick Children. The society was founded as a Peripheral Nerve Study Group with the purpose "to study in depth difficult problems and advances in peripheral nerve anatomy, physiology, and surgery". The society has a limited membership by invitation of fewer than 45 individuals. Our members contributed the following papers to the meeting:
Clarke HM: Hand outcomes in the operative management of complete obstetrical brachial plexus palsy
Borschel, GHB: P7C3 enhances neuron survival and functional recovery in a model of obstetrical brachial plexus palsy
Gordon T: Side-to-side bridging from a donor nerve into a denervated nerve stump improves peripheral nerve regeneration after delayed repair Sprague Dawley Rats
The meeting was a great success and offered the opportunity to visit the reconstructed anatomy theatre originally used by Herman Boerhaave in the 18th century followed by dinner in his ancestral home.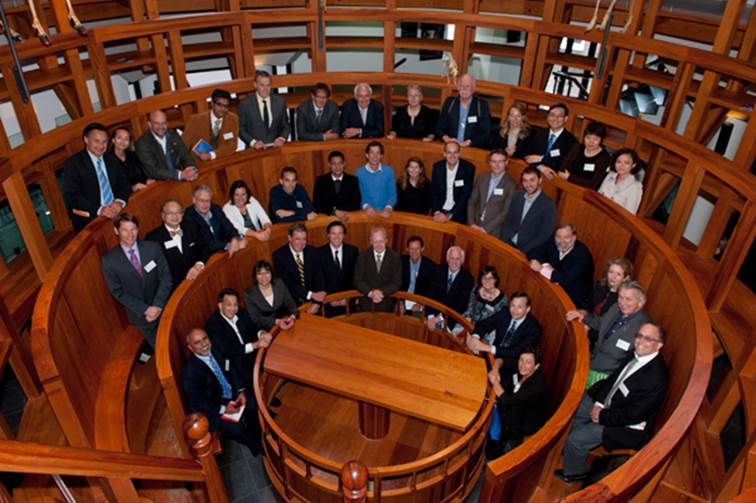 The Division was well represented in the recent Canadian Breast Cancer Foundation CIBC Run for the Cure event with a total of 22 runners/walkers this year including 3 under 4-years old. We raised a total of $5,666 which topped our goal of $5000 (which had already been raised from $3000), and nearly doubles our total from last year. A special thanks is owed to Mitch Brown, Janet and Steve McCabe and John and Anna Semple for generously sponsoring the post-run breakfast.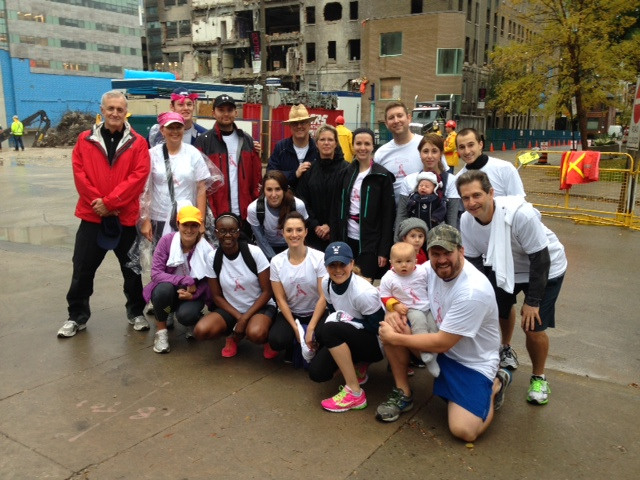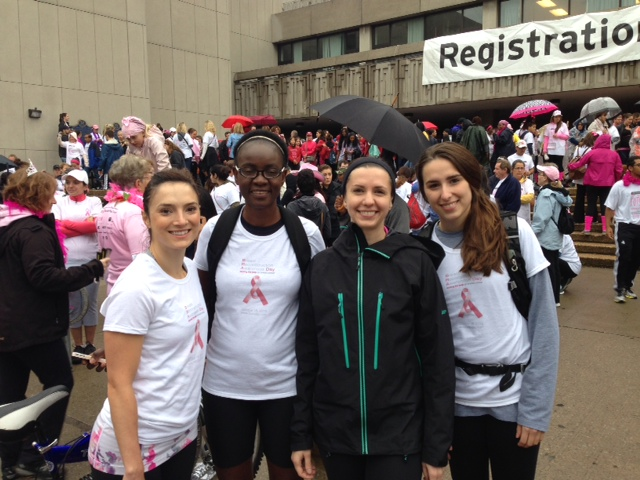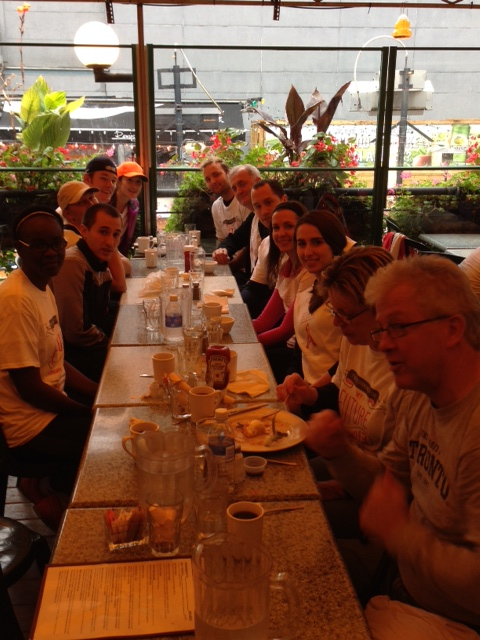 And finally, congratulations to Giancarlo McEvenue (PGY3) for a successful fund-raising event to commemorate his sister's memory called JoJo's Kids on October 5th, 2013. Over $20,000 was raised to support children's events through the YMCA.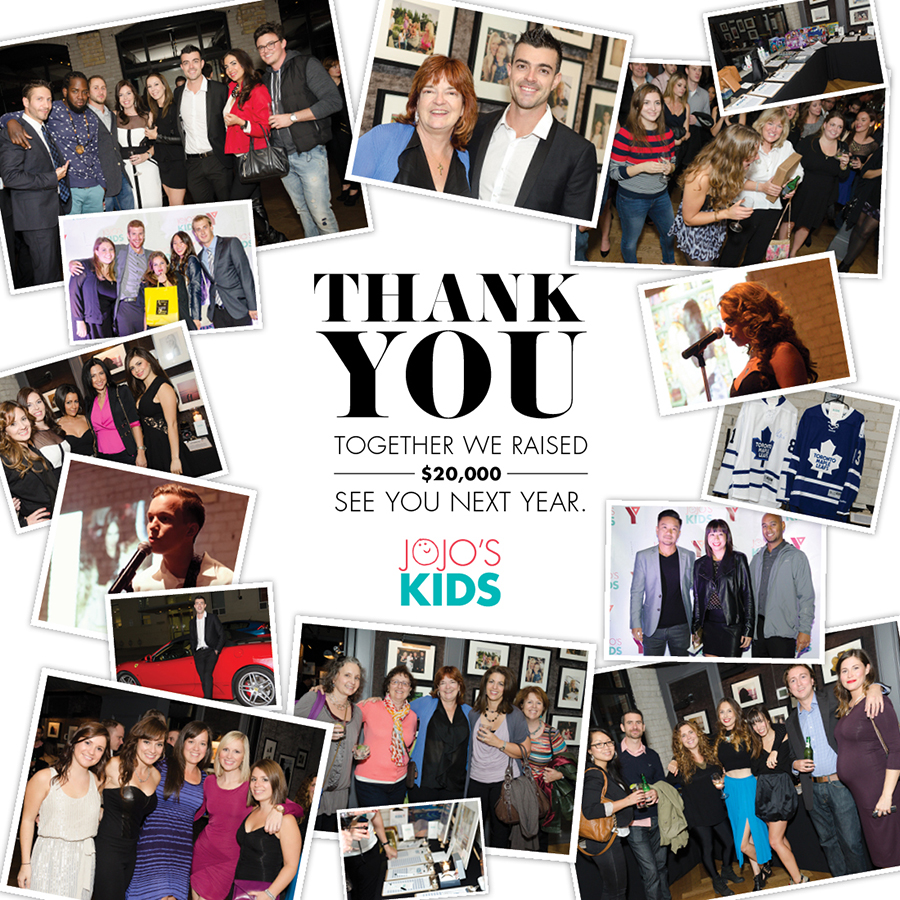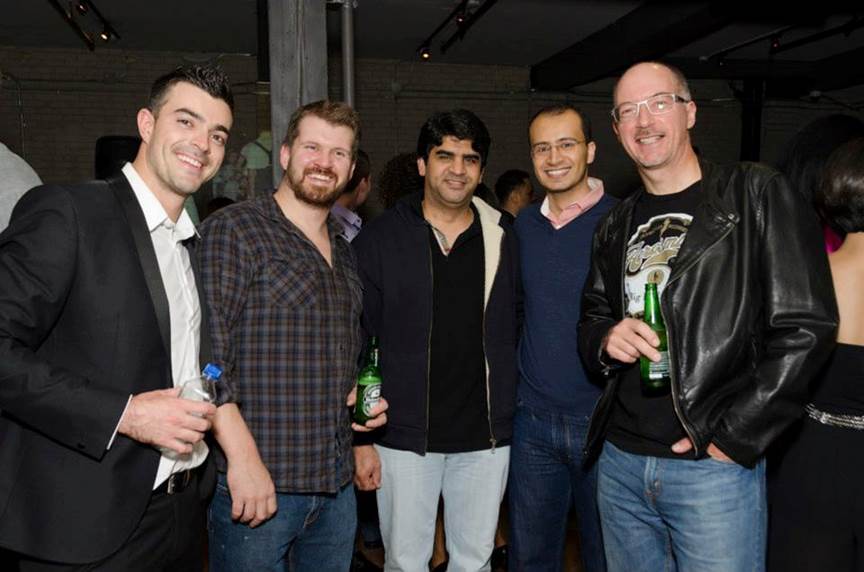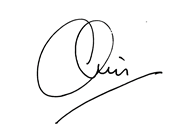 Christopher R. Forrest, MD, MSc, FRCSC, FACS
Chief, Plastic & Reconstructive Surgery, The Hospital for Sick Children
Medical Director, HSC Centre for Craniofacial Care and Research
Chair and Professor, Division of Plastic & Reconstructive Surgery
Department of Surgery, Faculty of Medicine
University of Toronto