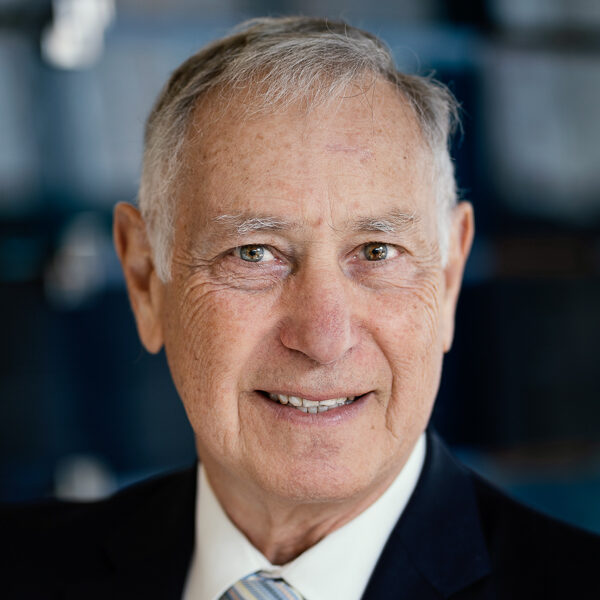 Ron M. Zuker
MD, FRCSC, FACS, FAAP, FRCSEd(HON)
Surgeon-Teacher
Consultant Surgeon, Division of Plastic, Reconstructive & Aesthetic Surgery, The Hospital for Sick Children
Professor of Surgery, Department of Surgery, University of Toronto
phone
(416) 813-7349
fax

assistant
Donna Marson
hospitals and rotations
Hospital for Sick Children, Mount Sinai Hospital, St. Michael's Hospital, UHN: Toronto Western Hospital
practice location

555 University Avenue, Room 5426
Toronto, Ontario M5G 1X8
subspecialty(ies)
Cleft, Microsurgery, Paediatric, Peripheral Nerve
As a paediatric plastic and reconstructive surgeon, Dr. Zuker's primary interest is in facial reanimation and is the recognized worldwide authority. He is currently co-director of the Facial Paralysis Program at Sickkids. He also has a major interest in the management of cleft lip and palate and, in addition to his volunteer surgical commitment overseas, he serves on the Board of Directors of the International Cleft Charity, Transforming Faces. He was Medical Director of SickKids Cleft Lip and Palate Program for over a decade. Dr. Zuker is the past Chairman of the American Academy of Pediatrics, Section of Plastic Surgery, past president of the American Association of Pediatric Plastic Surgeons, and past president of the American Society for Reconstructive Microsurgery. He is very active in teaching and in the training of future reconstructive surgeons, and in the structuring of the Vascularized Composite Allotransplantation Team in Toronto. Dr. Zuker also currently serves as the Medical Director of the International Patient Program at The Hospital for Sick Children. His clinical focus at present is on Moebius syndrome, facial paralysis reconstruction and corneal re-innervation.
Degrees
1965 - 1969 MD, University of Toronto, Toronto, Ontario, Canada
1963 - 1965 Pre Med, University of Toronto, Toronto, Ontario, Canada
Postgraduate, Research and Specialty Training
1977 McLaughlin Travelling Fellowship: Japan, Australia, New Zealand, Europe. Studies in Microsurgery, Cleft Lip and Palate and Burns.
1974 - 1976 Resident III/IV, Plastic Surgery, University of Toronto, Toronto, Ontario, Canada
1973 - 1974 Resident II, General Surgery, University of Toronto, Toronto, Ontario, Canada
1972 - 1973 Resident I, General Surgery, McGill University Health Centre, Montreal, Quebec, Canada
1969 - 1970 Rotating Intern, Vancouver General Hospital, Vancouver, British Columbia, Canada
Qualifications, Certifications and Licenses
2013 – present Honorary Fellowship of the College
Of Plastic Surgeons of South Africa
2006 - present FRCSEd (Hon), Fellow of the Royal College of Surgeons of Edinburgh (Honorary), Edinburgh, Scotland, United Kingdom
1991 - present FAAP, Fellow of the American Academy of Pediatrics, United States
1991 - present Medical Licence, Indiana, United States, License / Membership #: 01039412
1982 - present FACS, Fellow of the American College of Surgeons, United States
1976 - present FRCSC, Fellow of the Royal College of Surgeons of Canada, Ottawa, Ontario, Canada
1970 - present College of Physicians and Surgeons of Ontario, License #: 22875
Clinical Care
- Facial Reanimation for Facial Paralysis
- Cleft Lip and Palate
- Vascularized Composite Allotransplantation
- International Patient Program
- Moebius Syndrome
Research
- Nerve grafting and Muscle Transplantation for Facial Paralysis
- Cleft Lip and Palate Repair
- Reinnervation of the Insensate Cornea
- Blink Restoration for Eyelid Closure
Learning
- Educational Exchange Programme for Cleft Lip and Palate Surgery
- Pediatric Plastic Surgery
- Cleft Lip and Palate Simulator Courses
Dr. Zuker's research interests currently include the assessment of long-term outcomes for patients who have had reconstructive surgery for facial paralysis. Research includes the assessment of nerve and muscle transplant growth, their function over time and whether their function improves, deteriorates or remains the same. Importantly the psychosocial aspects are assessed as well. How has the surgery impacted the patient's social well-being, his or her work opportunities, self-esteem and social interaction? A similar study is underway to assess complex hand reconstruction. What are the long-term results of complex microsurgical reconstructions such as toe to hand transfer? After decades, what is the outcome both physically and psychosocially?
In addition, clinical studies affecting eye closure and blink are underway for the patients with facial paralysis and particularly Moebius Syndrome. A new surgical reconstructive procedure is being studied in the laboratory and we hope will soon be available to aid in corneal protection by facilitating eyelid closure, where there was little or none before.
ELECTED LEADERSHIP POSITIONS
2019 ISVCA Council
1998 AAPPS Chair Elect
1998 AAP Section on Plastic Surgery, Chair Elect
1995 AAP Section on Plastic Surgery, Secretary Treasurer
1990 IPRAS National Representative