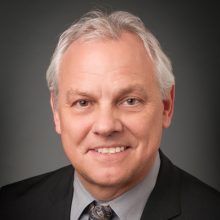 Oleh M. Antonyshyn
MD, FRCSC, MSM
Surgeon-Teacher
Professor, Division of Plastic, Reconstructive & Aesthetic Surgery, University of Toronto
phone
(416) 480-4868
fax
(416) 480-6800
assistant
April Celis
hospitals and rotations
Sunnybrook Health Sciences Centre
practice location

M1 520, Sunnybrook Health Sciences Centre,
2075 Bayview Ave,
Toronto, Ontario, M4N 3M5
subspecialty(ies)
Craniomaxillofacial, Skin Cancer, Trauma
Dr. Oleh Antonyshyn is a Professor in the Division of Plastic, Reconstructive & Aesthetic Surgery at the University of Toronto, with a subspecialty practice in craniomaxillofacial surgery. He earned his medical degree from the University of Toronto in 1980, and completed his surgical residency at the University of Western Ontario in 1985. Following his certification in Plastic Surgery, he pursued an additional 4 years of subspecialty fellowship training in craniofacial surgery including a traveling fellowship in Europe and Mexico City.
Dr Antonyshyn began his clinical practice in The Division of Plastic Surgery at Dalhousie University in Halifax, Nova Scotia in 1989, where he established a pediatric and adult craniofacial program.
In 1992, he assumed the position of Head, Division of Plastic Surgery, Sunnybrook Health Sciences Centre, and in 1996, established the Adult Craniofacial Program to address the specific needs of adult patients with post-traumatic, post-ablative, and developmental craniofacial deformities.
Dr. Antonyshyn was appointed Associate Scientist, Imaging and Trauma Research at Sunnybrook Research Institute in 2004. His research focus is in 3D craniofacial imaging and computer assisted modeling. He has secured a patent for an innovative technique of manufacturing patient specific implants intraoperatively and is a cofounder and partner in a surgical device startup company called Calavera Surgical Design.
Dr Antonyshyn is actively engaged in humanitarian surgery initiatives and global surgery education. April 2014, he travelled to Ukraine as part of a Medical Needs Assessment team to assess the capacity to manage trauma following Maidan. Since then, he has led 6 Canadian surgical missions to Ukraine, to teach and perform reconstructive procedures in both civilian and military war casualties. Feb 2016, he received the Order of Merit from the president of Ukraine, and Nov 2018, he was awarded the Meritorious Service Medal by the Governor General of Canada for his efforts. January 2019 Dr Antonyshyn launched the Sunnybrook Ukraine Surgery Education Partnership: a multispecialty surgery education initiative comprising telemedicine, symposia, live surgery demonstrations and sponsored observerships.