Month:
October 2016
Ella Goldberg received a second chance at life, thanks to the surgeons at SickKids Hospital.
I am delighted to share with you the latest Newsletter from the University of Toronto Division of Plastic and Reconstructive Surgery – I hope you enjoy seeing what has happened in the division during the past 12 months!
Click on the image below to view the magazine.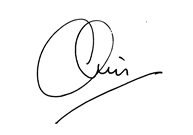 Christopher R. Forrest, MD, MSc, FRCSC, FACS
Chair, Division of Plastic and Reconstructive Surgery
Chief, Division of Plastic and Reconstructive Surgery
Medical Director, HSC Centre for Craniofacial Care and Research
Department of Surgery, Faculty of Medicine
University of Toronto